Top 4 Portland Basement Design Trends
2021 0 comments
Considering a basement remodel in the near future? Whether you like to entertain, need somewhere to spend time with your family, or seek a quiet refuge to work, study, or relax, a Creekstone basement remodel has you covered. Here are four basement design trends we're seeing in the Portland area, along with inspiration from a few recently finished projects:
Open Concept Layouts
Open concept layouts are the norm in modern houses, and finished basements are no exception. Homeowners are taking the benefits of one spacious room — flexibility of layout, better lighting, and maximized space — and bringing them downstairs. An open concept basement could be a perfect hangout, with a cozy sitting area, a wet bar, gaming area, or even a full kitchen.
Extensions of Your Home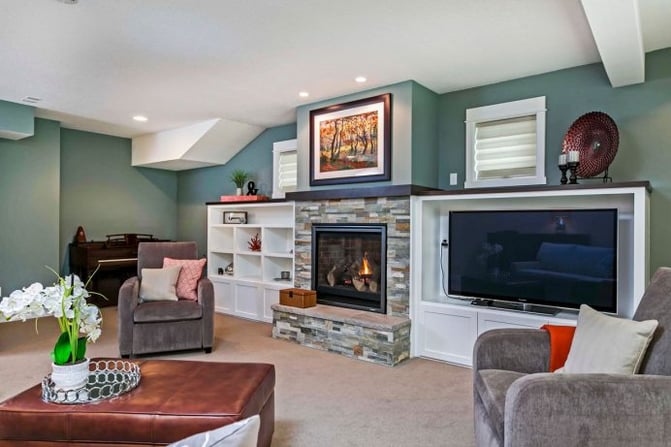 For a time, basements felt very separated from the rest of the house. Cold and dark, they were, at best, a place to store seasonal items and do laundry. Now, as more homeowners see the potential of their basements, they are becoming extensions of their main living area. Styles, colors, furnishings, and flooring are starting to look more consistent and cohesive with the rest of the home. With an inviting, stacked-stone fireplace, TV nook, and even room for the piano in the corner, these homeowners have a beautifully set up living area in their basement that's sure to provide hours of quality family time.
Gorgeous Guest Spaces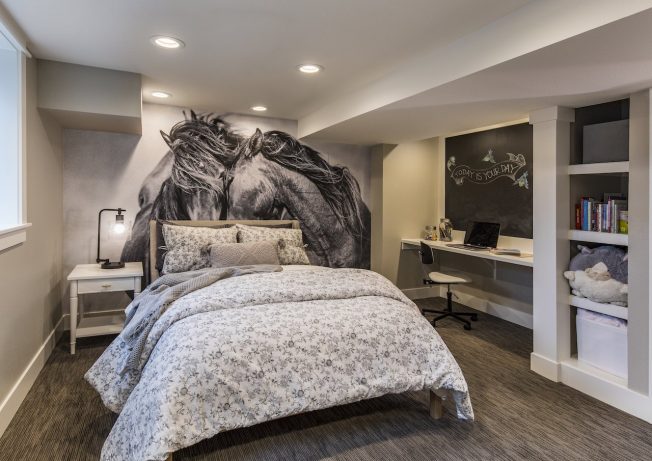 If you have frequent out-of-town guests, you know how valuable it is to have a place for them to stay right in your home. Basement guest spaces, like this stunning bedroom, are a wonderful solution when you have overnight visitors who could use some privacy and separation from the rest of the house. Adding a full bathroom could transform your basement into the ultimate suite and make hosting a breeze.
Lovely Lounge Spaces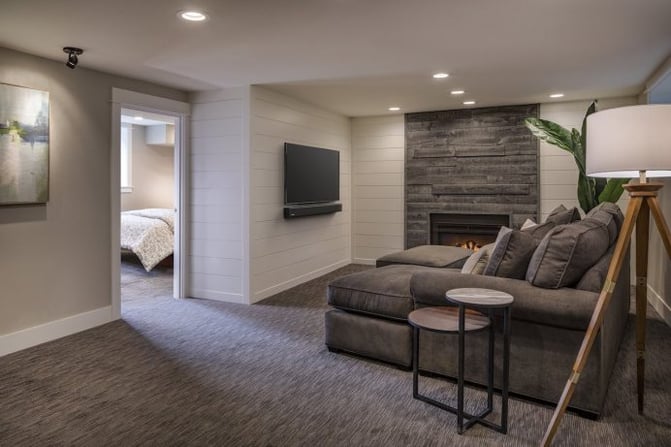 Everyone needs a space in their home to read a book or study, enjoy a glass of wine, or just have a moment of peace and quiet. Basement lounge spaces are a perfect setup for these activities and more. Here, a corner space that might otherwise go unused has been turned into a peaceful retreat, with a stunning fireplace, comfortable chaise lounge, and even a wall-mounted TV.
When it comes to basement renovations, the choices are endless. If you're ready to start transforming your basement or need help deciding the best way to use it, contact us. We'll help you take the next steps toward more living space.
For more information about Creekstone basement remodels, visit our website at creekstonedesigns.com/basement-remodel-portland/.