5 Amazing Design Ideas for Living Rooms and Family Rooms
2019 0 comments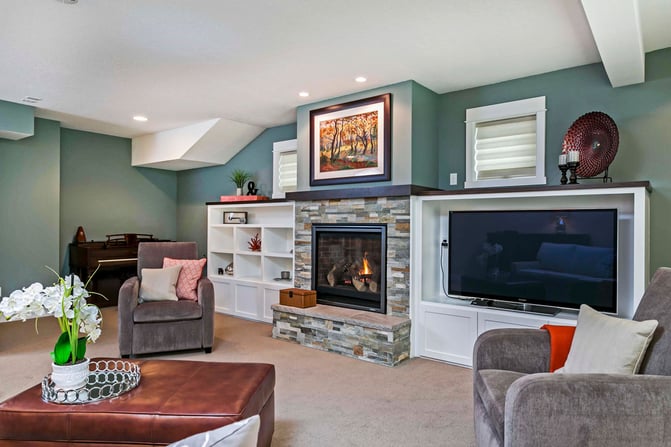 Living rooms and family rooms are some of the most versatile spaces in the home! They're great for socializing, family bonding, and even spending quiet time alone on your favorite hobbies.
If you're getting ready for a remodel, you most likely want a new space that meets your needs, fits your lifestyle, and allows you to show your personal style in the process. Here are 5 tips and design ideas to spark your imagination and help you dream up a living room or family room design you'll love for years to come.
1. Multiple Types of Lighting
You can't go wrong with plenty of light in a living room design. You'll likely want to incorporate both natural and artificial light so you can adjust how bright the room is year round.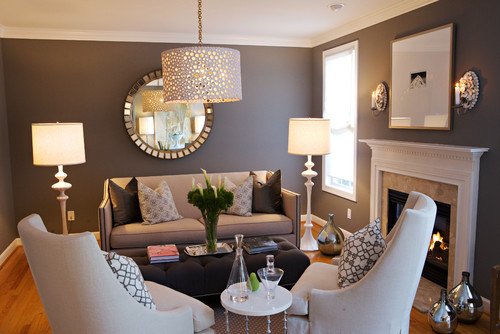 For artificial lighting, consider a combination of ambient, task, and accent lighting. Lamps are especially great in living rooms because they're convenient to reach from the couch and they allow you to illuminate specific areas as needed. They also give you a chance to express your style with fun, creative pieces.
When it comes to natural light, consider putting both blinds and curtains on the windows so you can always adjust how much natural light gets in. Don't like the idea of heavy curtains but still want the option to block the windows for summer movie nights? Consider installing pull-down shades behind lightweight, airy curtains.
2. Creative Storage
Well-used living rooms accumulate clutter quickly, and the bigger your family is, the faster it tends to pile up. A good way to prevent this is to make a list of what kinds of items make up most of the clutter in your current living room. Then, make sure your new design includes specific, designated storage spaces for those items. Here are some suggestions:
Coffee table with cabinets or drawers underneath

Blanket chest or cabinet

Shelves for books, photos, mementos, and other items you want to display

Hanging hooks near the front door for coats and scarves

Side table with cabinets or a magazine rack

Custom furniture with built-in drawers

Cute baskets and boxes for frequently used items like coasters and the TV remote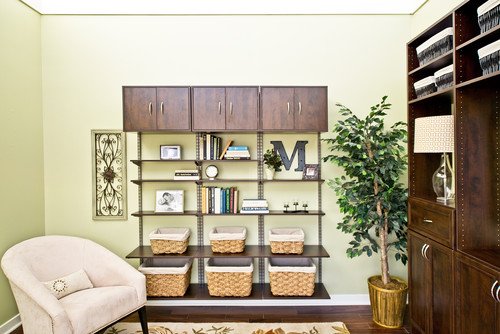 3. Flexible Seating Options
Seating for living rooms can be difficult. You want plenty of space for guests when they visit, but you don't want to crowd the room with excess seating that you and your family never use. And above all, you want whatever seating you choose to be cozy and comfortable.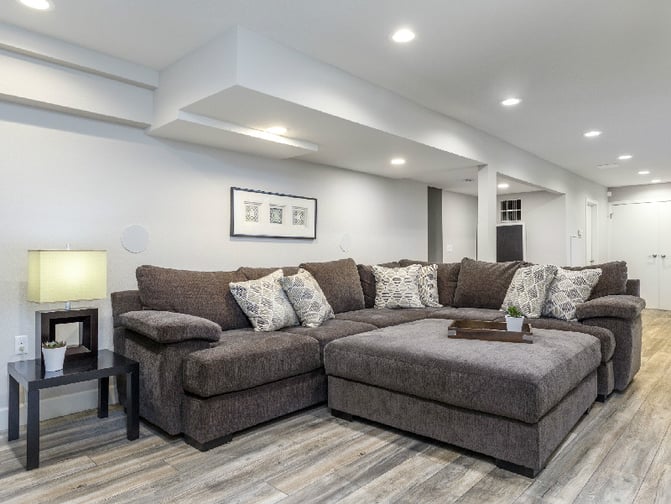 If you're working with a big, expansive space, having extra seating can actually make the space look and feel more cozy, even when you're not using it all. If you're dealing with limited space, on the other hand, you might need to get more creative. Here are some ideas:
Multi-use furniture, like ottomans that double as footrests or that can

fit beneath a console table

Big, cozy sectional (which gives you at least one extra seat in the corner)

Extra-comfy folding chairs that can fit easily in a storage closet when not in use

Knock down a wall to connect your living room and dining room, so that your dining table will feel like part of the same space
4. Convert Your Basement into a Family Room
If you have enough space in your home, there's a case to be made for having a family room that's separate from the living room.
Many people choose to convert the basement into a family room or TV room. This is a great option if you're hoping to keep the TV out of the living room (either to decrease noise or simply to prevent the TV from visually dominating your home's main living space).
On the other hand, you may love the fact that the TV gives your family and friends a place to gather and enjoy your favorite TV show together without being too far from the kitchen. In this case, your family room could become a game room or a reading room.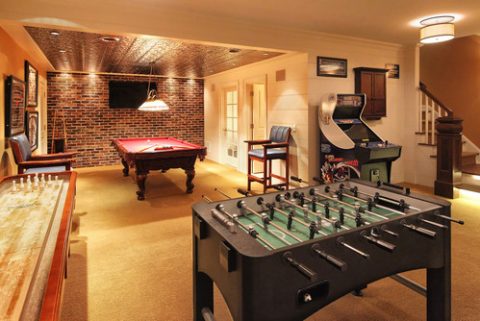 Either way, having two separate spaces allows you to designate one room for noisy activities and socializing, and a different room for quiet activities, like reading, craft projects, or homework. It also gives you the option to express your creativity with two different but cohesive design plans.
5. A Space That Reflects Your Life
Whether you're remodeling a living room, a family room, or both, great designs are about more than a pretty aesthetic. The best designs are functional and improve your life on a long-term basis. Think about what you currently use your living room or family room for. Or, if you're not using it much now, think about what you'd like to use it for if you could.
Does your living room fill up with friends and family whenever your favorite team plays? Think about adding more seating and side tables for drinks and snacks. Depending on your home's layout, you may even think about knocking down a wall and rearranging furniture so you can still see the TV from the kitchen.
Do you love watching movies and TV shows? Make your television a focal point by turning one entire wall into an entertainment center, complete with cabinets, drawers, and shelves for your books and movies. You might even think about getting surround sound.
The options are nearly endless, but it all comes down to your needs and preferences. Your living room is a place for you to live and enjoy your life, and its design should reflect that.
Ready to start planning your amazing new living space?
The team of design and construction experts at Creekstone Designs can help you plan and create the living room and/or family room of your dreams, and we're with you through every step of the process.
If you're ready to talk about your project, or you have questions about our process, get in touch! Call us at (503) 405 9771 or contact us online.