4 Ways to Transform Your Tile
2021 0 comments
Updating your kitchen or bathroom soon? You've probably picked out your cabinets, light fixtures, and countertops — but have you thought about your tile? Many homeowners in Portland and beyond are starting to get creative with their kitchen and bathroom tile and backsplash designs. No longer uniform patterns of shape and color, backsplashes and tile arrangements are beginning to take on personalities of their own. Let's explore four ways to get creative with your tile:
Mix it Up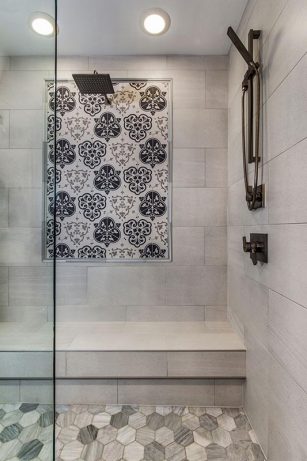 Three different tile patterns coordinate in this lively shower for a bit of delightfully unexpected flare. Hexagonal floor tiles and oversized wall tiles join a beautiful inlay mosaic that is unique and full of character.
Be Bold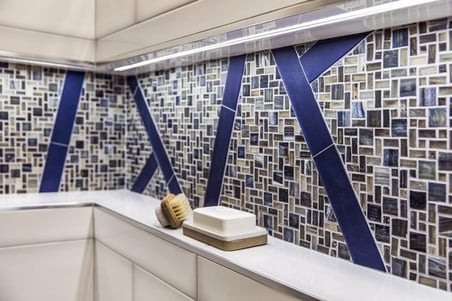 This close-up view of a shower niche shows a stunning display of mosaic accent tile. A pattern of small, colorful square and rectangular tiles is boldly interrupted by large streaks of rich blue tile, adding a refreshing focal point.
Get Creative with Colors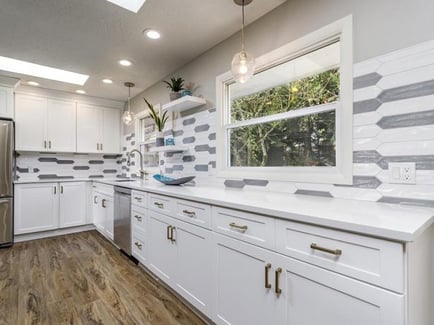 Not ready to let go of your traditional tile shape or pattern? Try mixing up the color! These homeowners added interest to their kitchen by randomizing the colors in their elongated hexagonal tile backsplash.
Play with Patterns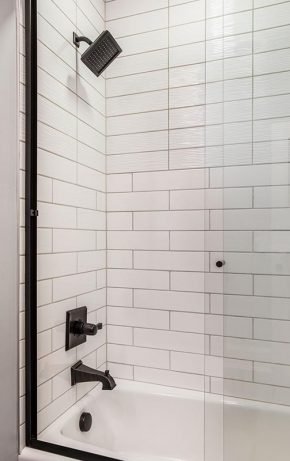 Who says you can only have one tile layout? These homeowners chose to keep their shower tile one color but combined a vertically stacked arrangement with a staggered pattern. This idea is perfect for homeowners wanting a uniform color that still feels fresh and unique.
Adding unexpected tile arrangements is a simple way to put personality into your home design. Whether you want to be daring or delicate, we can help you design a backsplash that's just right for you. For more inspirational ideas, visit our portfolio at creekstonedesigns.com/transformations/.