8 Amazing Finished Basement Ideas to Prompt a Remodel
2019 0 comments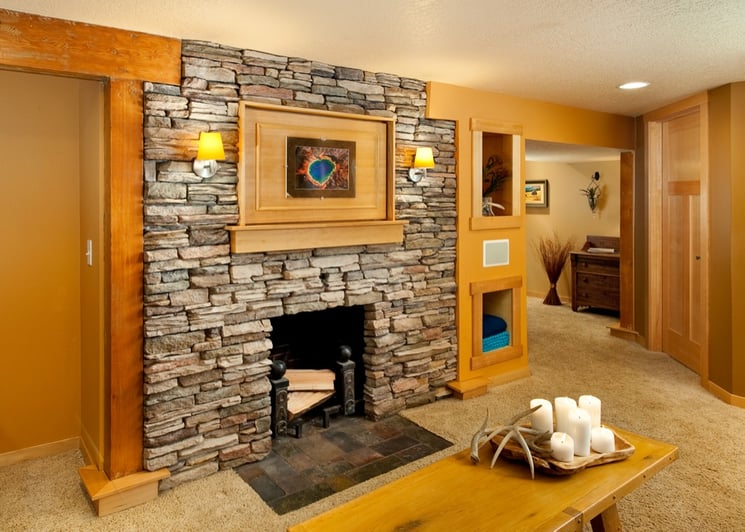 A finished basement is the perfect way to add functional square footage and value to your home without having to build out or up! When it comes to finishing or remodeling your basement, your options are nearly endless.
Here are a few of our favorite finished basement remodel ideas. And keep in mind that if you have space, you can combine two or more of them!
1. Home Office
Whether you work remotely or you just need a quiet place to make phone calls and plan your week, a home office is convenient for just about everyone. Putting your office or study space in a finished basement keeps your workspace separate from other living areas, which can help you stay organized and limit distractions while you work.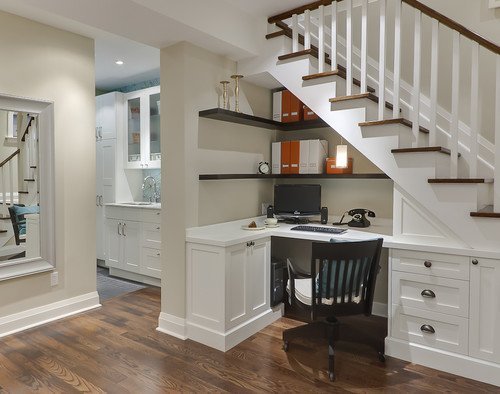 Depending on the amount of space you have and how many people live with you, you might want to consider getting multiple desks, so that several family members can share the workspace. That way, you can catch up on emails while your kids do their homework or work on craft projects.
2. Family Room
A finished basement is the perfect place for a family room or lounge area, especially if you want to keep your living room clean. Adding a basement family room to your home gives you and your loved ones a casual, comfortable space to gather and watch movies, read, play video games, or just talk and relax without having to worry about keeping it spotless.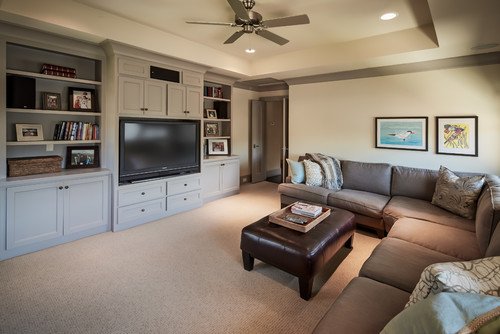 Here are a few ideas to make your basement family room even more cozy and relaxing:
Choose big, comfy furniture

Include a fireplace (if it works with the layout)

Keep a few board games handy

Add a kitchenette for snacks and drinks

Have blankets and bookshelves

Keep the lighting warm and relaxing
3. Home Theater
If you love movies, TV shows, or sports, or if you play a lot of video games, turning your basement into a home theater is a no-brainer.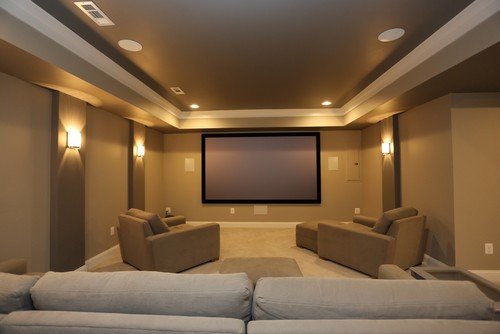 Basements make excellent home theaters because they typically have concrete floors and thick concrete or cinder block walls, trapping sound and giving you a true cinematic experience. You also won't have to worry about disturbing your neighbors with a late-night action movie.
The fact that most basements have few or no windows also makes it easy to keep the room dark and gives you ample wall space for a TV or projector.
4. Basement Suite
A basement suite is ideal for families that need or want more living areas. It's also a great option if friends or family members frequently stay with you, because it gives them their own space — almost like a hotel!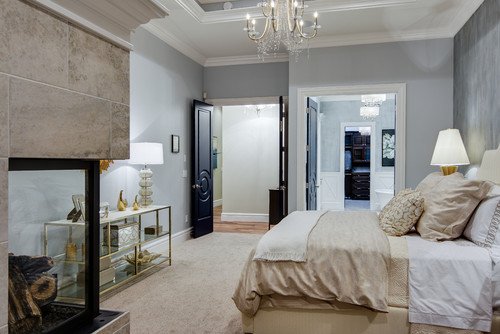 Adding a basement suite may involve adding walls to create a separate bathroom. You might also want to think about including a kitchenette to make the space even more livable and comfortable. Depending on the layout of your home and lot, you may even be able to add a separate entrance for your basement suite.
5. Game Room
Whether you've got teenagers who love video games or you just want a dedicated space to host game night for family and friends, turning your basement into a game room is bound to produce hours of fun.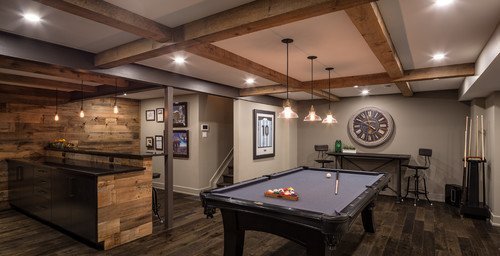 You'll obviously want to tailor your game room to fit your own interests and needs, but here are a few of our favorite ideas:
Pool

Table tennis

Foosball

Darts

Arcade games

Board games

Video games
6. Home Gym
If you're a regular at your local gym, you can save time and money by remodeling your basement to work as a home gym! A basement is the perfect place for a gym, since it's out of the way and limits noise. It's also great for heavy machines, since basement floors are typically concrete.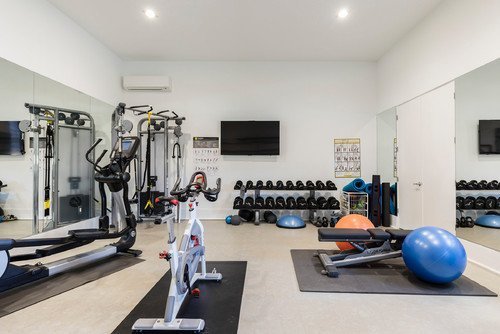 Even if you have limited space, you'd be surprised how many machines and weights you can fit. The main thing to keep in mind is your basement's ceiling height, since taller elliptical machines and weight racks may not be suited to low ceilings.
7. Laundry room
Transforming your basement into a laundry room can be the perfect solution, especially for big families with lots of laundry. You keep the noise separate and the laundry out of the way. Plus, you have a comfortable, quiet place to fold clean items.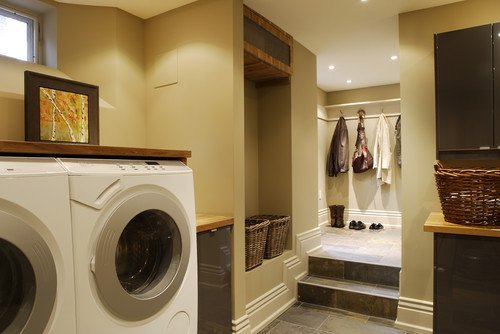 This also allows you to create the perfect space for your specific needs. Six family members? Consider adding six drawers to hold each person's clean laundry. Fancy clothes and linens? Include a closet with garment bags to keep them safe from dust. Your only limit is your imagination!
8. Bar
Adding a bar to your finished basement can be the perfect complement to a home theater, game room, or family room. Whether you go big and turn your whole basement into a sports bar, or just include a small bar in the corner of your TV room, this idea adds a sophisticated, retro aesthetic.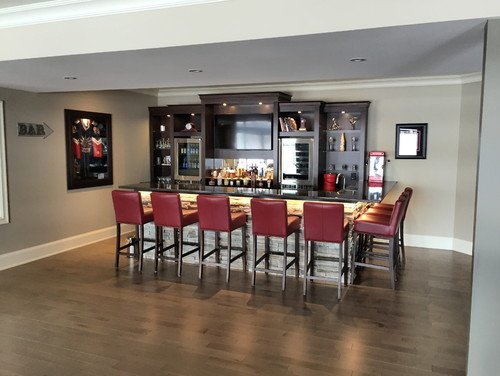 Including a bar also allows you to incorporate unique design elements, like a natural wood bar, glass cabinets, or industrial metal barstools.
Ready to transform your basement? We're here to help!
At Creekstone Designs, our dedicated team of design and construction experts are with you every step of the way. Let us help bring your ideas to life and give you the space of your dreams.
Want to discuss your basement remodel, or just have questions about how we work? We'd love to hear from you and discuss your project! Call us at (503) 405-9771 or contact us online!