Should I Choose a Multi-Room or Whole Home Renovation?
2021 0 comments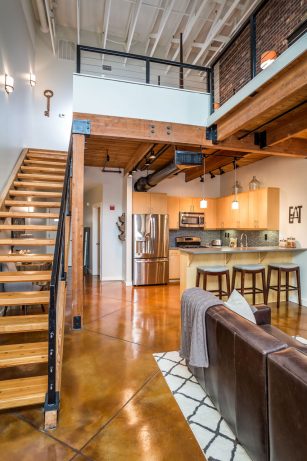 It seems like everyone is remodeling. Homeowners spending more time within their premises over the past months noted little nuances that they could improve. Spending on home improvement work recorded an 8.9% year-over-year growth.
Remodeling your home is an exciting yet equally stressful endeavor. The process may leave you debating whether to carry out a whole home renovation or break the work down room by room. Here are three factors that can help you determine the right way to handle your home remodel.
1. Architectural Design
You may need to ensure that you get a cohesive theme for your home after your kitchen remodeling or home additions. Working with a design build firm can provide access to interior design experts and architects that can ensure that you have a flow within your home. A multi-room remodel that's broken into several projects runs the risk of losing the home's style and design.
A whole-home renovation allows interior designers to create a consistent look for all rooms. You can order materials to match your design. Products such as wood stains and natural stone tones may be difficult to match when purchased years apart. However, design build remodeling contractors carrying out multi-room renovations can create contrasts in the design that complement existing materials.
2. Budget
The amount of cash that you wish to splash into your long overdue home renovation is a critical factor to consider when deciding how to handle your project. A whole-home renovation may be more expensive than a multi-room remodel.
The multi-room remodel allows you to space your renovations wider apart, carrying them over a larger timespan. Renovating your entire home may provide value over the long term. Additionally, you get to buy the materials in larger amounts, which may be less expensive than doing the same over a period of years.
Multi-room remodeling allows you to pair several projects together. For example, carrying out kitchen remodeling alongside your bathroom remodels means that the plumbers and electricians can tackle those rooms together.
3. Living Accommodations and Disruptions
Home improvement project sites can be dusty and noisy. A home undergoing multi-room remodeling can be more contained. You may only have to close off certain areas within the home. Whole-home renovations can also be staged by zones, but it's a longer time period. Some homeowners choose to move out for a while during the worst of it. A well-timed vacation can make a world of difference to your mood.
Home renovations are complex projects that require meticulous planning and execution. With professional guidance from design build remodeling contractors, you can learn which may be the better option for your family. To discuss your remodeling needs, reach out to Creek Stone Designs.