3 Questions To Ask Your Remodeling Company Before Starting Renovations
2021 0 comments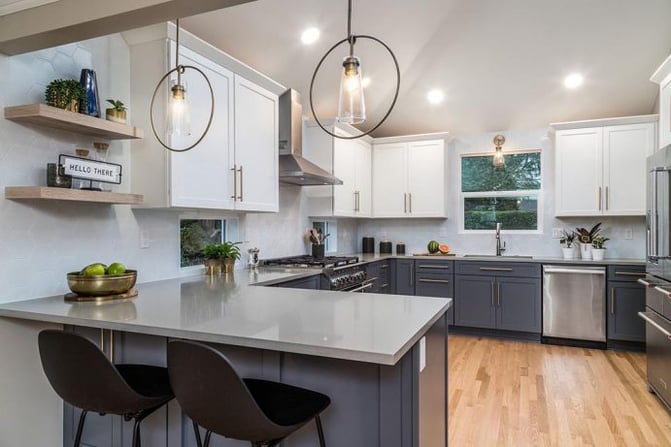 A good renovation will add value to any home and make it more attractive, comfortable, and functional. If you are considering remodeling your home, it's important to ask the right questions to your renovation company before starting renovation works. Here are three questions you should ask.
1. What Are Your Qualifications?
This is an important question to ask, as you want to make sure that the company you hire has the experience and qualifications necessary to do a good job. Ask about their years of experience, what kind of projects they have completed in the past, and what kind of training they have received.
Most reputable remodeling companies will have no problem providing you with this information. If a company is hesitant to share this information with you, it may be best to move on.
2. What Are Your Costs?
Before you hire a contractor, it's important to know what they will charge for their services. If possible, ask the company to provide you with a detailed quote that includes all costs (labor and materials). It's also not a bad idea to get at least three estimates from different companies to make sure you're getting the best price.
3. What Are Your Guarantees and Warranties?
Renovation work is not cheap, and you're going to want some kind of guarantee that they will be worth it. Before signing with a renovation company, ask what kind of workmanship guarantees they offer. Ensure you are getting your money's worth by choosing a team that offers long-term labor guarantees as well as material guarantees.
Bonus: What Is the Timeline for the Project?
It's important to have a good idea of how long the project will take, as this will help you plan for the disruption it may cause. Ask about the company's timeline and how long each step of the remodeling process will take. You can also ask about any potential complications and how the company will handle them.
Only Work with Reputable Remodeling Companies
The fact that remodeling companies are busier than ever is no secret. In fact, according to Houzz, a web-based home remodeling platform, project leads for house professionals increased by 58% in June. As remodeling projects become more popular, you need to know the right questions to ask. Ask the questions listed above, and you'll be sure to choose the right remodeling company for your needs.