High-End Home Remodeling Services Are A Worthwhile Investment
2020 0 comments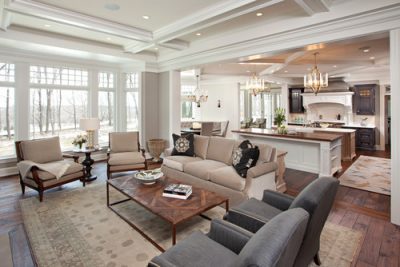 Nearly 58% of homeowners have stated that they will spend money to improve their home this year. Where luxury is concerned, remodeling a home is about more than money spent. The focus should be on using a remodeling company with core values that advocate for clients.
As such, it can be difficult to find your way when it comes to selecting a remodeling company. A high-end design build firm will do what it takes to meet every need their client has. It's about more than architectural design, interior design, construction, and adding finishing touches. Although those are all integral services, high-end remodeling services are about making homeowners thrilled with the process and their design choices every step of the way.
Collaboration Is the Key
A top remodeling company will collaborate closely with you throughout the entire process of your home remodeling projects. They operate from a place of integrity, advocate for their clients, and are committed to providing high-end, luxury home additions. You should learn everything you can about a remodeling company so you are assured that their services will truly meet, and exceed, your expectations.
Top Remodeling Companies Understand the Term "High-End Remodeling"
A top remodeling company has taken the time to understand their clients and what they mean when requesting high-end remodeling services. The term high-end service is reserved for luxury services that can be customized to suit the homeowner. Those services are also designed to provide longevity and luxury that benefits the entire family, making them worth any price.
High-end means the design firm has exceptional experience and is comprised of critical components that all come together for the successful and valuable completion of a remodeling project. It takes commitment when it comes to proper space planning, ideal layouts, designs that are well-executed, and a construction process that works for your home. On top of that, the quality of the materials needs to be top-notch to meet your needs for years to come. Dream big with the understanding that top remodeling companies can make your home remodeling dreams a reality.
Are you looking for a high-end remodeling company? Rely on the experience and service of Creekstone Design and Remodel. You'll get everything you ask for and more.