Leveling Up the Kitchen for Epicurean Delight
2020 0 comments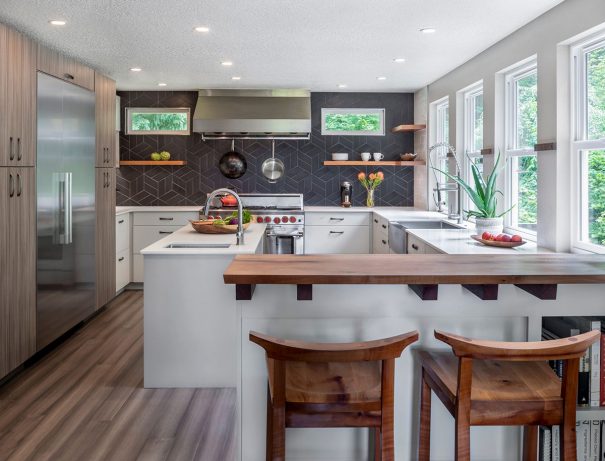 Frequently, we speak with homeowners who wish to open their kitchens to improve traffic flow, add seating, increase storage, and improve lighting. But when clients self-identify as frustrated culinary artists with a passion for cooking and baking, it really gets our creative juices flowing as we consider how to craft the ideal kitchen for their epicurean needs. After performing a thorough needs assessment, we used our high-tech, innovative design process, and no small amount of construction savvy, to bring their artisanal vision to life.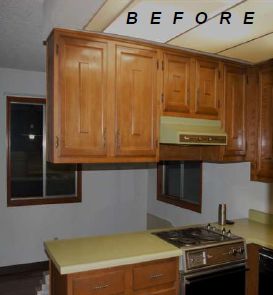 Opening Up
The existing hanging cabinets essentially cut the room in half. We removed those cabinets and the counter beneath them, creating a clean line of sight across the room. The new space feels open and expansive — and still has plenty of seating, thanks to the custom tiered peninsula we built between the kitchen and dining room. The upper level countertop is made of warm Eastern Oregon walnut and features a deep overhang that is an ideal seating area for guests. Below the counter, we created built-in bookshelves for the homeowner's cookbook collection.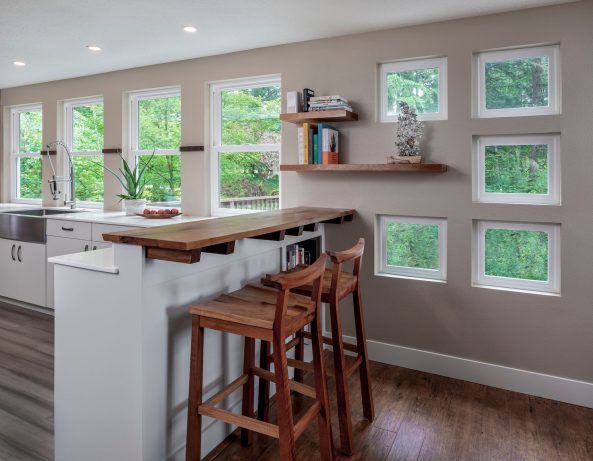 Lightening Up
Generous high hats offer easy and bright light for the most meticulous of culinary tasks. We also got creative with windows — while the majority of the natural light comes from large windows above the sink, smaller windows were placed near the counter seating area. These not only let the sunshine in, they act as fun statement pieces that give the room personality.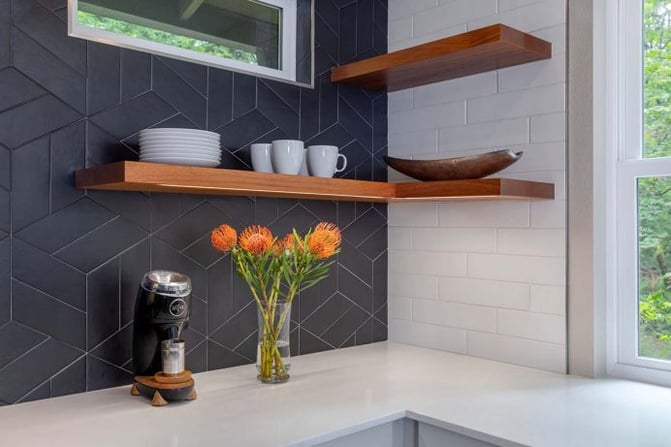 Firing Up
These home chefs use a variety of tools of their trade — including blow torches. The materials used in the space had to be durable and safe. To ensure their countertops stay brilliant and beautiful for years to come, we made them flame proof. Innovative materials like this are chosen for function and form — this isn't just practical; it makes for some amazing effects! Flambé, anyone?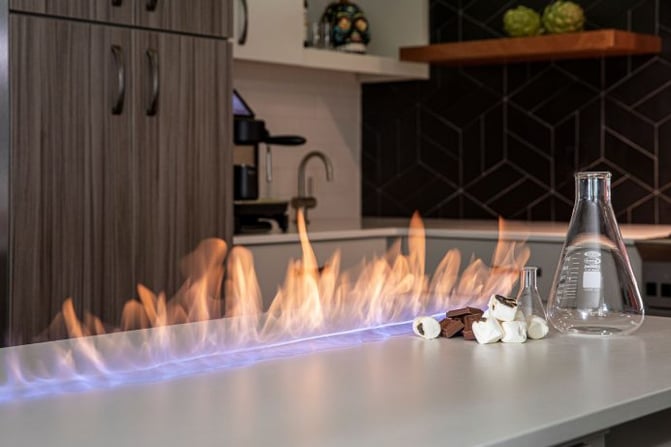 Storing Up
The many fun and unexpected details are counterbalanced by understated and minimalist cabinets. The tall, two-tone frameless cabinets on the walls offer plenty of space for all the homeowner's cooking appliances. The remaining cabinetry is sleek and white. The cabinets also disguise a built-in broom closet and a hidden dishwasher!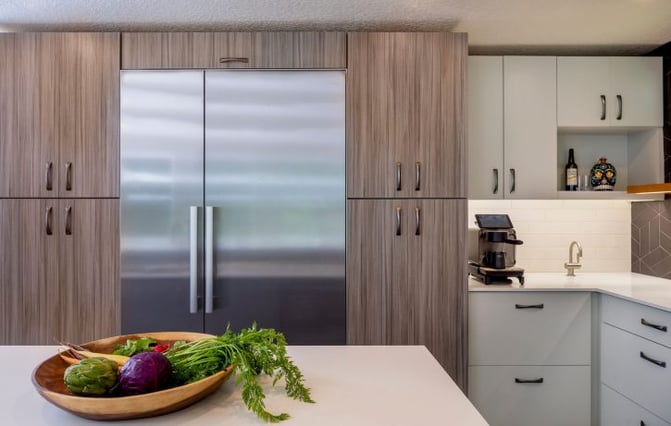 Ready to Level Up in Your Kitchen?
Whatever your kitchen aspirations may be, the Creekstone Remodeling team is ready to rise to the occasion. Our four step process ensures completely custom remodels designed for your life. Contact us today to discuss your needs at 503-405-9771!