How to Maintain Your Older Home's Architectural Design During a Remodel
2022 0 comments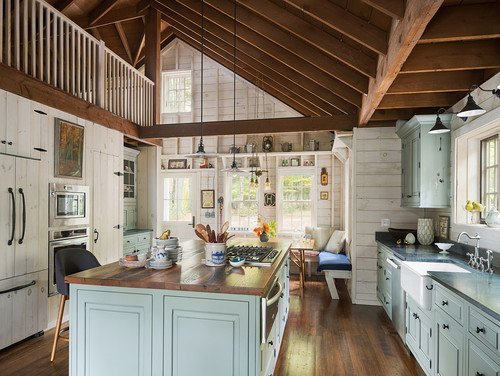 Many homeowners have adopted home remodeling to improve their existing properties. In a recent study, Houzz reported a 58% rise in project leads for home professionals, such as remodeling and renovation contractors, design build firms, and those alike. Some of these home professionals and homeowners want to keep their building's architectural design intact when remodeling, but many find it challenging and are unsure where to start. If you're one of such homeowners, this article discusses some architectural design tips that you should follow.
List What You Love About Your Home
Make a list of all the things you like about your house before calling anybody or doing anything. Try to include five to 10 things on that list. Hardwood floors, plaster walls, and built-ins might be on this list. While all of these structures might have historical significance, some may be in poor condition. In a perfect world, you would have any damage repaired. In the real world, however, monetary and other practical considerations may take precedence over your goal for exact preservation. If you own an older house, you may have to make difficult decisions.
Contrast Between Old and New
It works particularly well to keep old architectural components like brick, sandstone, or bluestone visible and contrast them with smooth harsh lines of concrete, bright white walls, and modern wood flooring. Consider adding additional indoor architectural features like glass walls, and you've got yourself a lovely way to blend old and new.
Integrating Kitchens and Bathrooms
These are always the most expensive regions in any property. The idea is to make these rooms as aesthetically open as possible while also making them very ergonomic and practical. So, make the kitchen and bathrooms as modern as you are comfortable with, or experiment with paying respect to past homes, either historically or with a modern edge.
Furniture and Accessories
This aspect is the most difficult part of integrating the old with the new. The best way to approach this is to have some very modern designer pieces in the sections that are the newest and most current in design, such as the kitchen. In contrast, also consider including some contemporary designer pieces in the home areas with original architectural characteristics.
Whatever you decide, be bold and approach your remodeling with these simple ideas and recommendations to create a beautiful home that easily transitions from old to new. Reach out to us today to see how our design build firm can help you maintain your older home's architectural design.