Design and Construction Methods Come Together with a Design-Build Approach
2020 0 comments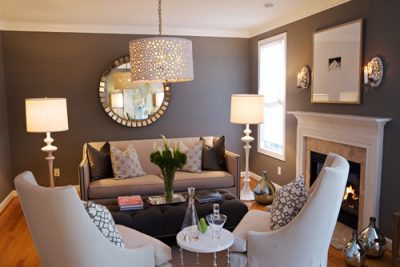 The remodeling industry is projected to grow at a steady 2% annually through 2025. What does this mean for homeowners? You have the opportunity to have your home remodeled by design build firms that offer exemplary services. Design build remodeling goes beyond just construction. The method brings design and construction services together from a single firm, giving you the best of all worlds.
Design build remodeling contractors offer architectural design for home renovations such as kitchen remodeling, multi room renovation projects, basement remodeling, and bathroom remodeling to fit your lifestyle.
It Takes Teamwork
The process of designing then planning and executing a remodeling project takes a team approach. Being part of the team ensures that you are guided through the entire process while being given relevant and practical advice. Design build remodeling contractors work closely with their clients to discover what they want and solve any problems. You both have the same goal, which is to successfully complete a remodeling project that will exceed expectations. Of course, there may be challenges. Have no fear, expert design build remodeling contractors are ready for challenges and will work diligently to find the correct solutions. Focused contractors have the power to guarantee your happiness.
One Entity Accepts Total Accountability
Design build remodeling contractors are the only entity involved for an entire project. They are solely responsible for the end results and are proud of their work. The same firm that designs your project, and also builds it, pays closer attention to details during the whole design phase. Colors, textures, materials, architectural designs, appliances, and Smart technology are all taken into account for a cohesive remodeling project where luxury, comfort, and pleasure are integrated through the entire scheme.
The Expertise of Design Build Remodeling Contractors Is Immense
Design build firms create long-lasting, significant change for every remodeling project they handle. The objective is to change your home with superior services that make you fall completely in love with the experience. Remodeling contractors have expertise in the architectural field, construction, sequencing, and know how builds should come together. Knowledgeable contractors have spent the time to build lasting, strong partnerships with reliable sources so you are assured top, luxury renovations, and 100% satisfaction.