Beyond the Basic Backsplash: Kitchen Tile Trends
2020 0 comments
Tile is quite practical in kitchens; it's easy to clean, water and heat resistant, and lasts for years. It's also an unexpected and gorgeous way to make a big style statement, and can be creatively used in ways far beyond the traditional backsplash.
Here are a few recent Creekstone projects featuring terrific tile:
Island Art
Island bases are usually fairly basic, with subtle and solid wood stain. Applying a colorful or patterned tile to the island's face is a striking way to make a fun, playful statement. Tile also holds up against the kicks and scrapes of friends and family seated at the counter.
Textured Stone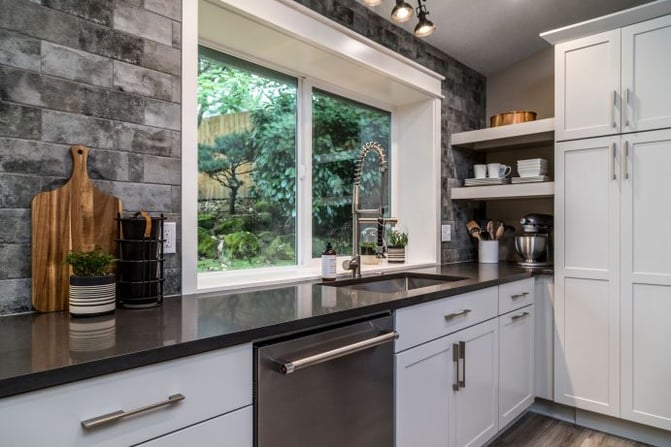 This rough, textured stone adds a lot of interest and warmth without sacrificing the starkly modern color palette. It also features the very "now" trend of raising the backsplash to the ceiling. Not only does this create a dramatic look, it also makes the room look larger and the ceilings higher.
Marvelous Mosaic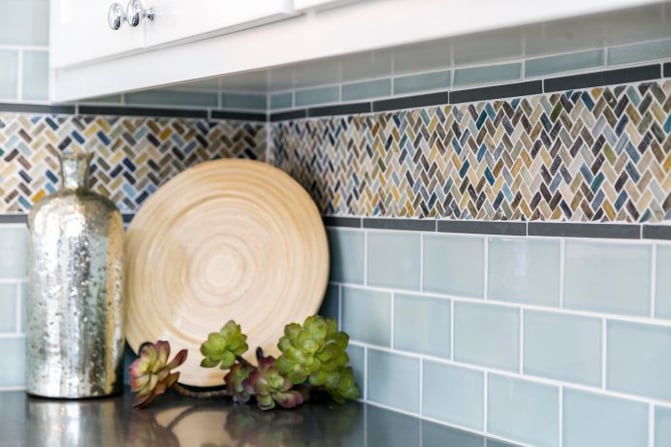 This herringbone pattern is just one way to make a style statement with accent tiles. Colorful and/or patterned tiles like these break up the backsplash and make the wall feel longer. This style works best when the colors mirror the tones in the backsplash and countertop.
Warm Woods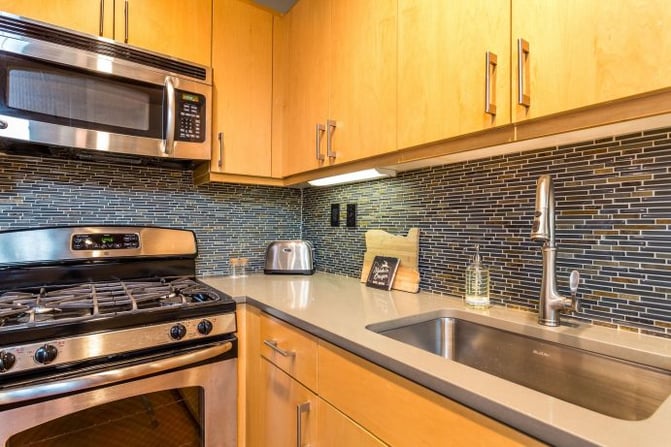 This unique backsplash plays with size, featuring small rectangles of tile that mirror the cabinet's pulls. The colors are also more creative than they first appear. By echoing the shades found in the appliances and cabinets, the shades make the whole room feel pleasingly coordinated.
White on White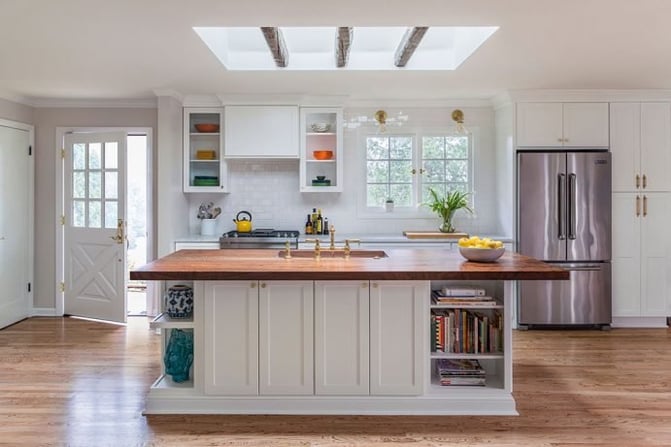 Classic white kitchens are here to stay. These creamy subway tiles combined with a crisp white countertop make for a clean, classic kitchen that's sure to stand the test of time.
Tile options are nearly endless! Contact us today to uncover your tile style, and ways to make it work in your space.