5 Sure-Fire Ways to Increase Home Value Through a Remodel Project
2019 0 comments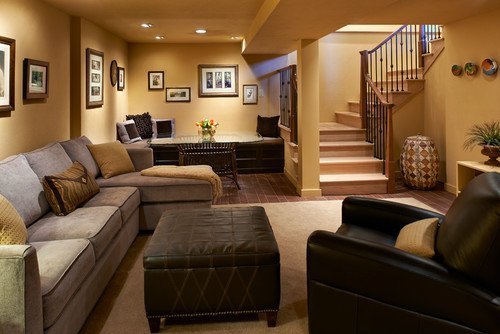 Are you looking for ways to increase the value of your home? The best way to make sure you're making smart decisions for your home and your finances is to plan ahead.
Whether you're preparing your property to sell or just looking for a good return on investment in the future, it's a good idea to be aware of what kinds of projects add value, and what kinds don't.
Here are 5 of the best ways to increase home value through a remodeling project:
1. Renovate Your Kitchen
The kitchen is still king when it comes to what buyers are looking for. An updated, modern kitchen has always been a selling point for home buyers, and this is especially true for younger generations looking to buy their first home. Renovating your kitchen is a sure-fire way to add value to your property.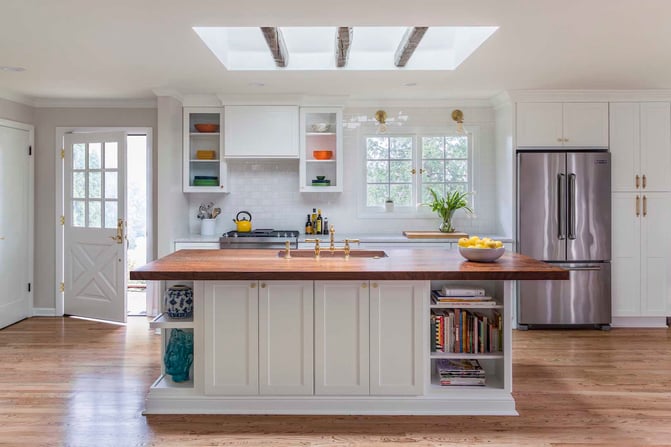 Rather than jumping in and tearing up your whole kitchen down to the drywall, take a look at your current space and figure out what's worth saving (if anything) and what needs to be updated or replaced. A good designer who's knowledgeable about what buyers are looking for can help you determine the best way to proceed.
For example, do you already have beautiful quartz countertops and stainless steel appliances in your kitchen, but your cabinets and flooring are out of date? You may be able to improve your kitchen and add significant value to your home by making smart choices about what to keep and what to replace. Make sure you choose timeless designs and color schemes and avoid following passing trends, especially if you're not planning to sell in the immediate future.
2. Update Your Bathroom
Upgraded bathrooms are another big selling point, and you can increase your home's value substantially by updating your existing bathrooms. You might also think about adding an extra bathroom if you have space. After all, the number of bedrooms and bathrooms in your home is a major factor that affects its market value.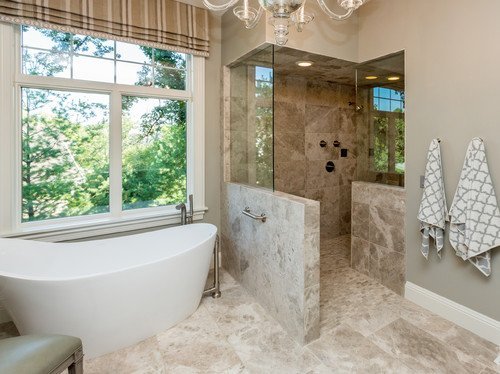 Here are a few ideas for bathroom improvements that can add value to a house:
Opt for granite, marble, or quartz for your countertops, shower, and flooring.

Replace overhead lights with wall mounts that emit soft lighting to create a calming, spa-like environment.

Think about adding heated floors — potential buyers will be immediately impressed.

Walk-in showers make your bathroom appear bigger

and are desirable for buyers looking to age in place.
3. Replace Carpets or Tiles with Hardwood Floors
Hardwood floors attract home buyers like moths to a flame, so updated hardwood is almost guaranteed to increase the value of your home. In fact, hardwood floors can increase a property's selling price by 2.5%.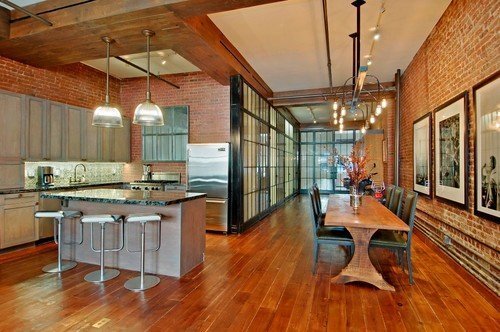 Not only does installing hardwood floors offer a great return on investment when you decide to sell, but it's a great investment in general, even if you're planning to live in your home for years to come. Hardwood floors are durable. If they're taken care of properly, they can last decades.
Even if you already have hardwood floors, take a look at their condition and see if it's worth refinishing them. If your hardwood floors have surface damage, like stains, chips, or cracks, refinishing them can make them look new again. Refinishing your hardwoods also allows you to change the color and tone of your floors, which can give your whole space a brand new feel.
4. Add Livable Square Footage
In today's market, bigger isn't always better. That said, making sure your floor plan is efficient and maximizing the percentage of your home that's livable (and can be counted toward its overall square footage) is a great way to increase your property's value. Turning unfinished storage areas into usable, beautiful spaces instantly adds value to your home.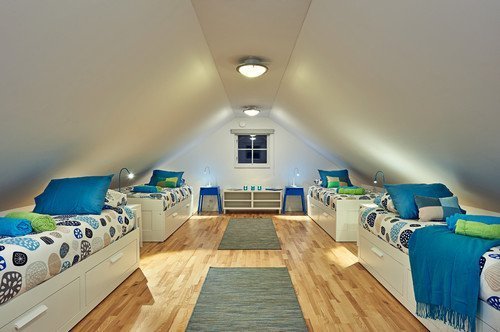 Here are some of the best ways to increase the amount of livable space in your home:
Finish an unfinished basement and turn it into a family room, game room, home gym, laundry room, or even an in-law suite.

Renovate your attic (if it's big enough) and transform it into a game room, kid's bedroom, or home office.

If it fits with your floor plan, turn your garage (or part of it) into a walk-in closet.
5. Make Eco-Friendly, Energy-Efficient Upgrades
Lowering your home's energy costs is a huge benefit, whether you're looking to sell or live in your home for decades to come. While you live there, you'll save money on bills. Plus, energy efficiency is a huge selling point for buyers.
In fact, recent data from the National Association of Home Builders showed that, for home buyers, Energy Star appliances and other energy-saving features like windows, ceiling fans, and programmable thermostats are among the most desirable features in a home.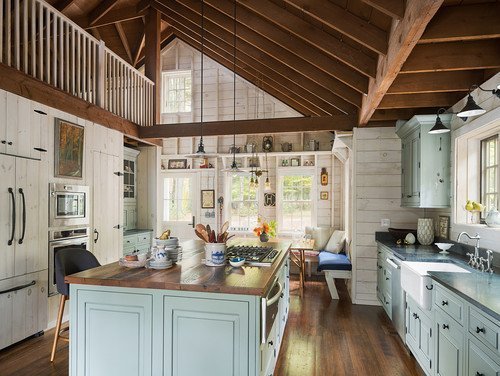 Here are a few ways to make your home energy-efficient and eco-friendly:
Opt for EPA-certified

Energy Star

appliances, windows, and lighting.

Think about investing in a new water heater. Water heaters account for

16%

of the average home's energy consumption.

Choose eco-friendly materials like quartz, reclaimed wood, cork, concrete, and bamboo.
Are you looking for ways to increase the value of your home? Ready to get started? Not sure where to begin?
We can help! Our design and construction experts at Creekstone Designs have the experience and knowledge to help you boost your home's value through a remodel. We are with you every step of the way, from brainstorming design ideas to cleaning up after your project is complete.
Whether you're planning to sell in the near future or stay in your home for years, we can help increase the value of your property and make your home beautiful and desirable to both you and potential buyers.
If you have questions or want to learn more about how we work, give us a call at (503) 405 9771 or contact us online today!