5 Things to Know When Adding a Home Addition
2019 0 comments

Adding square footage to your home is one of the best ways to increase its value and give you and your family more space to live in.
Whether you're adding an entire second story, sunroom, master suite, family room, garage, attic, or some other type of home addition, here are some important things to consider to help you maximize the value and utility of your new space:
1. Your Property Lines
One of the first things to do when adding a home addition is to figure out where you can build. Two important considerations are:
The size of your lot

The boundaries between your property and your neighbors' properties
You'll need to know exactly where your property lines are, and how close to your neighbors' properties your local codes allow you to build. It's also important to consider your property's terrain, slope, and the placement of your home on your lot when making decisions.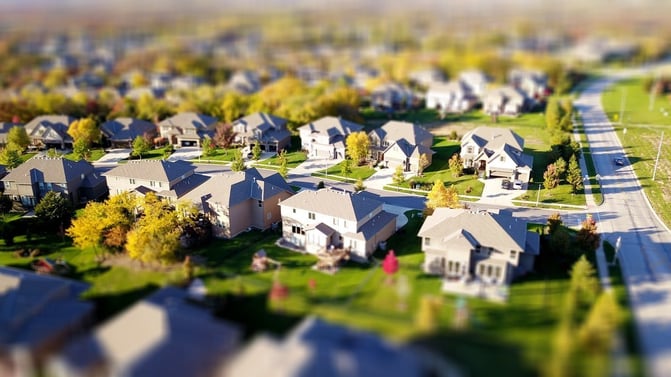 Requirements can vary quite a bit from one area to the next, so contacting your local government's office is a great way to make sure you understand exactly what laws you and your contractors need to follow. If you're part of a homeowners association, you'll likely also need to get approval from your board before you begin your project.
2. Building Codes, Permits, and Restrictions
Any time you're making significant changes to your home, you need to consider your city's building code (or your county's code if you live outside of the city limits). You'll also need to obtain all the required permits in order to make sure your addition is legal and up to code.

When it comes to additions, you typically need to obtain more than just a traditional building permit. In many cases, you will need speciality permits as well (plumbing, electrical, HVAC, etc.). This is where knowledgeable and experienced contractors are extremely helpful. They will be able to help you understand (and follow) your city's requirements and walk you through the application and inspection processes.
3. Whether to Build Up or Out
Making the choice to add a home addition is just the first step. Next comes deciding how and where to increase your home's square footage. If you have an existing unfinished space, like a basement or attic, you may be able to add livable square footage and value to your home simply by finishing that unfinished space. Otherwise, your choices are typically to build up or out.

A good contractor should be able to help you choose which option is best for your home and property. It's important to know that building a second story can be more complicated in terms of architectural design. That said, building out involves additional work around foundation and excavation.
The size of your lot and home are important considerations when making this decision. For example, building out involves giving up a certain amount of lawn and garden space to make way for your addition. If you live in a neighborhood with big lots and ranch-style, single-story homes, building out may be the perfect option. On the other hand, if your home is a single-story on a smaller lot in a neighborhood of mostly two-story homes, building up may be the right choice.
4. The Cost of a Home Addition
The total amount you can expect to spend on a home addition can vary greatly depending on the type of addition, the materials you choose, the location of your home, and the complexity of the project. It's important to work with experienced designers and contractors who understand the ins and outs of home additions (and the associated costs) in order to get as accurate an estimate as possible.

Most people choose to add to their homes because of a need or desire for more space. But not all additions are created equal, and it's important to consider not only the cost of the addition, but also the potential return on your investment.
5. How an Addition Will Impact Your Home's Value
Before you start your home addition project, it's important to understand how much your property value will increase as a result. More livable space pretty much always increases a home's value, whether you're building a deck or adding more bedrooms and bathrooms. That said, different types of additions yield different returns on investment. Second-story additions and master-suite additions almost always increase a home's value the most.

Your home's style and location are also important factors. Different types of home additions are better suited to certain neighborhoods, lots, layouts, and home styles. Doing some market research about the preferences of homebuyers and property values in your area and working with experienced, knowledgeable designers and contractors will help you make informed decisions about your home addition.
Ready to increase your square footage and property value with a home addition?
At Creekstone Designs, our team of experienced professionals is with you every step of the way. We can help design and build the home addition of your dreams. Whether you're ready to get started or just have questions, we'd love to hear from you! Give us a call at (503) 405 9771 or contact us online.