Top 4 Things to Do Right After a Remodel
2019 0 comments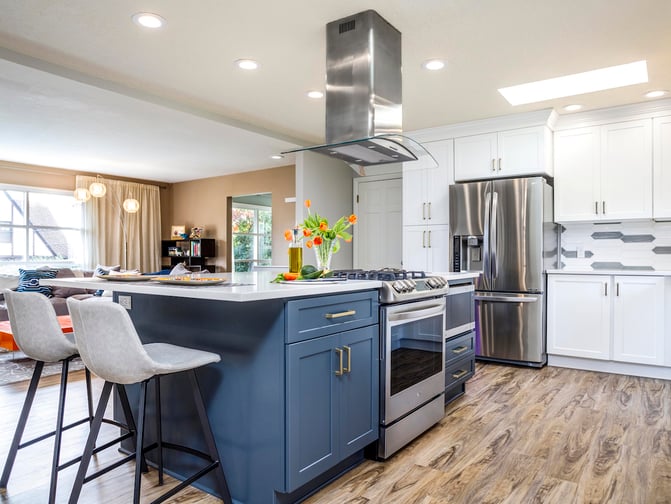 There's a lot to think about before and during a home remodel, but what about when the dust settles and you finally have your home to yourself again? While the most important step is to celebrate, relax, and appreciate your newly remodeled home, there are some practical things to consider in order to make the most of your gorgeous new space.
Here are 4 things to do after your remodel is complete:
1. Make a Maintenance Schedule
After a remodel, you'll have a brand new space in your home that hasn't been scratched, stained, or otherwise damaged in any way. While regular cleaning goes a long way in maintaining any room, some items need a little extra or specific types of TLC. That's why it's a good idea to make sure you know how to care for any new materials you've introduced into your home.
It's helpful to make a list of the materials in your space and how to care for each one. Your contractor is your go-to expert on your project and a great resource when it comes to understanding remodeling maintenance. A knowledgeable contractor should be able to help you determine when and how to clean, reseal, or replace any items they've installed for you.
Creekstone provides all clients with a project summary binder listing all the materials used as well as provides a care and maintenance guide for each product to help maintain our 10 year warranty.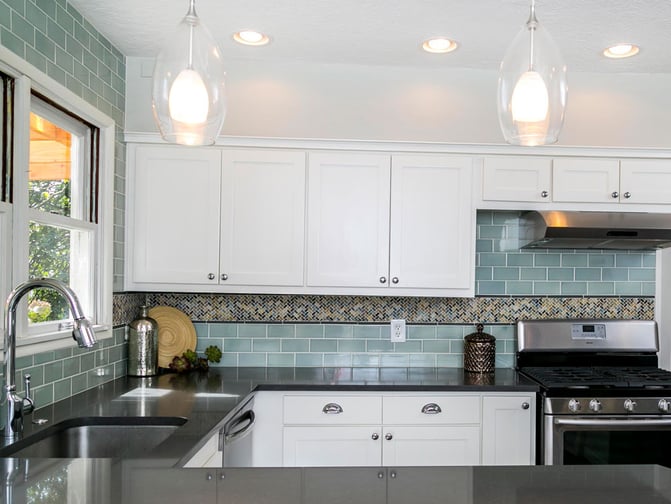 While every remodel is unique, here are a few basic maintenance tips to keep in mind:
Natural materials like hardwood floors, teak shower benches, and granite or marble countertops typically need to be resealed periodically to maintain their sparkle and prevent cracking and staining.
Water and air filters should be changed regularly (water filters are usually good for about 40 gallons of use, while central air and heating systems need filter-replacing at least once or twice a year).
Faucets and other plumbing features typically need to be replaced every 10-20 years, and shower heads (especially rain heads) need deep cleaning to prevent buildup.
2. Register Any Warranty Items
Before you use your new space, it's a good idea to go through any warranty cards that came with bigger, more expensive items and follow the necessary steps to take advantage of the manufacturer's warranty. Prioritize hard-to-replace items like stoves, refrigerators, dishwashers, air and heating systems, washing machines, dryers, and fireplaces.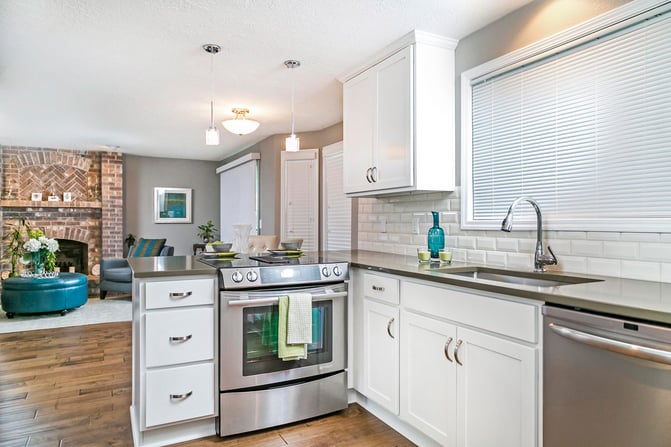 Although warranty paperwork can be a bit of a hassle, it's worth the time and effort. It sure beats running into a technical issue with your new appliance and then realizing you never registered the warranty.
3. Protect Your Floors
It's easy to put off things that seem like small tasks when all you want to do is cook your first meal on your brand new range, but it's important to protect your new floors as soon as possible. The last thing you want to do is scratch your gorgeous new mahogany floors because you forgot to put furniture pads on your kitchen stools.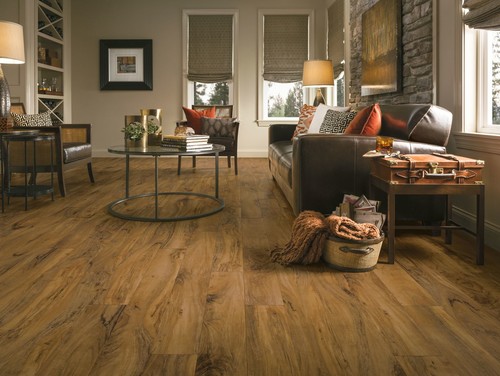 Felt pads are super convenient and they're quick and easy to attach to your furniture. They're perfect for protecting your floors from damage, and they also make sliding chairs across the floor easier and quieter.
While furniture pads go a long way, it's a good idea to protect more vulnerable areas of your new floors with rugs or mats. Entryways and the floor spaces right next to sinks and tubs tend to get the most wear and tear. The sun can also damage certain types of flooring over time, so make sure you have curtains or rugs in place to protect any areas that get a lot of sun.
4. Organize Your New Space
One of the most exciting things about wrapping up a remodel is getting to move all your stuff back in and really make it your own. It's also a great time to reorganize and get rid of old items that you no longer use.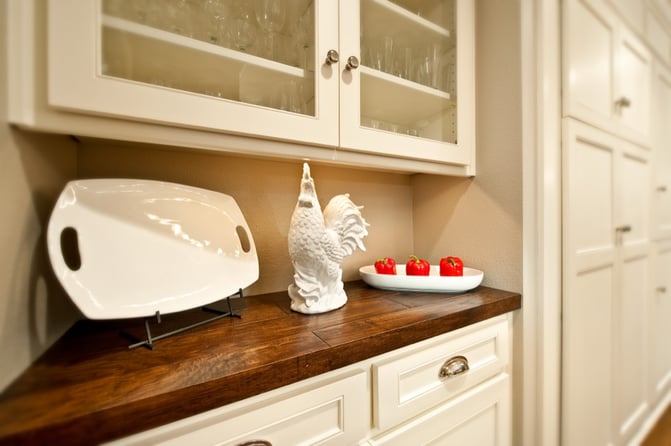 Kitchens, closets, and basements are common spaces for clutter to build up. Before restocking your pantry, go through your canned and boxed goods and donate any items you know you won't use.
Likewise, sort through clothing, towels, dishes, and toiletries. Your new space will feel much cleaner and more organized.
Creekstone provides an additional furnishing and home decorating service at a discounted rate to help your new space come to life even more. most don't plan on this and then see the need at the end, we advise on the décor and recommendations that will enhance the design of the space. and since we already know your likes and dislikes, you have a built-in personal shopper with spot-on advice and recommendations.
Thinking of remodeling your space? We're here to help!
At Creekstone Designs, we're dedicated to designing and building a beautiful, functional space you'll love for years to come. Our experienced team is with you every step of the way, from developing your ideas to adding the finishing touches. Let us help you create the space of your dreams!
Want to discuss your project? Have general questions about how we work? Give us a call at (503) 405 9771 or contact us online today.