5 Questions to Ask Your Architectural Designer During Your Home Remodeling Project
2022 0 comments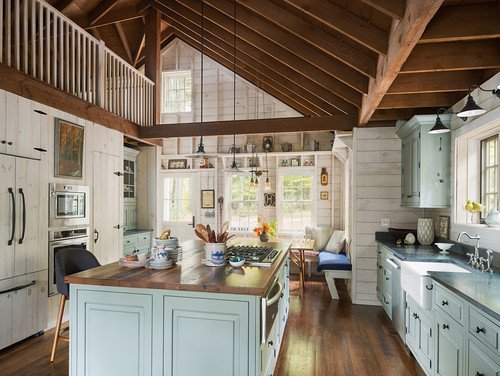 Home remodeling can be necessary for many reasons, including the improvement of the property. Most American houses are in need of remodeling. According to ComfyLiving.net, about 80% of U.S. homes are at least 20 years old! Understandably, these properties are in need of some TLC.
When remodeling your house, there are many elements to keep in mind. Although the architectural design seems like the most important one, the designer you work with is actually more important.
You can't achieve the remodeling result you want if you don't have a designer who has the experience and is able to bring your ideas to life. Here are some of the most important questions to ask your architectural designer during or before the remodeling process.
1. What Experience Do You Have?
This is the first question you ask, and it's a very important one. You are putting your project in the designer's hands, so you need to be sure they're capable hands. It would be nice if the designer has a visual portfolio to share with you, but they should be able to give you a synopsis of their industry experience and make you feel confident in their abilities.
2. Do You Have References I Can Contact?
Although we'd all like to take those we work with at face value, there are some unscrupulous characters out there. Get references from the designer so you can confirm that they are able to pull off the architectural design you have in mind. You might also research some online reviews to get a clearer picture of the client experience.
3. Why Should I Work with You?
This may seem like a rude question, but it allows the designer to tell you why they're a good fit for your project. They'll be able to highlight their skills and talents, allowing you know what they're capable of. You can assess whether they're passionate about projects like yours or whether they're more likely to phone it in. Finding a designer that's a good fit for your needs is crucial!
4. Do You Have Appropriate Insurance?
It's important to be sure that your architect and their company have the relevant indemnity and liability insurance. This is especially important if you have an elaborate architectural design in mind. Never work with a designer or firm that won't provide you with proof of insurance.
5. What Are the Costs and Project Time Estimation?
You have to know what the overall project is going to cost you and how long it will take to complete. It's also a good idea to find out how the architect wants to get paid, so everyone involved will be happy. While timelines and quotes are merely an estimation and not a guarantee, having these figures can help you to plan accordingly.