One of the Most Important Parts of Kitchen Remodeling Is the Color Scheme
2020 0 comments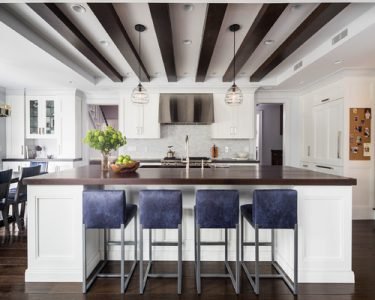 When the time has come to remodel your kitchen, it takes the expert services of remodeling companies that understand how to guide you through every step of the process. A noteworthy design build firm spends plenty of time getting to know your personal tastes so they can introduce kitchen designs that are sophisticated and luxurious. Finding a color scheme that matches your tastes will make your remodeled kitchen truly perfect.
Choosing the Color of a Kitchen Is an Important Decision
Colors play a vital part in creating the perfect kitchen. How they reflect light is just one element to consider. The color of a kitchen determines how all of the elements flow together to create a cohesive, welcoming quality. Remodeling companies focus on designing as much as construction and can assist you in selecting colors from vibrant and unique tones to ones that are calm and sophisticated. Diligent kitchen designers ensure that the ideal color scheme will be put in place for your new luxury kitchen.
Let the Color of a Remodeled Kitchen Reflect Your Personality
Trends have seasons and can also decline in popularity over time. While some trends can be ever-lasting, what matters the most is that your kitchen colorfully fits your personality and your tastes. This is the exact color strategy you should follow with the guidance of remodeling companies that know how to include the colors you love in the correct manner. You can depend on design build remodeling contractors to find the perfect hues and shades of colors that are favored by you and top designers. They also understand exactly how to use color on walls, backsplashes, cabinets, appliances, accents, and many other kitchen elements to liven up the most important room in your home.
White Is Perfect for a Sophisticated Kitchen
The color white creates a soothing, clean atmosphere with an air of sophistication. Kitchen remodelers from exclusive remodeling companies can keep your color scheme light and airy to brighten up the kitchen with splashes of color that fully accentuate the room. Appliances come in many different finishes including an array of metal finishes that perfectly accentuate a white kitchen. Imagine gathering in a kitchen with cabinets that are clean and white with radiant-edged granite counters for a glamorous touch.
Red Is Fabulous and Vibrant
Red is uncommon in a kitchen, which may be the reason you want to use such a passionate color in your kitchen to break up an otherwise bleak motif. Let red be a focal point of interest within a fascinating montage of colors that mark your unique style. Reds with a hint of pink look striking paired with other neutral concepts such as countertops, as well.
Green Adds a Soothing Vibe
Green has been known as the third most popular design color for kitchens. Such a calming color lends an organic, earthy sense to a kitchen, especially when wooden accents are in place. There are many shades of green such as pale green and sage green that are perfect for seamlessly blending into dining areas in open kitchen plans. Have a statement wall painted in your favorite shade of green for an additional element that reflects your personality. Tie it all together with green accents or green glass shelves for a pop of unexpected color.
Blue Is the New Striking Kitchen Color
Kitchen remodeling companies know how to take the popular color blue and turn it into a modern work of art when it comes to kitchen remodeling. Crisp blues, robin egg blue, and navy blue are all trendy shades of the hue that can transform a kitchen into the modern hub for the entire family. Metal or wood accents are ideal for pairing with blue no matter the shade. Couple the color with stainless steel appliances and white walls to keep from overwhelming the entire kitchen in a sea of blue.