Architects & Designers Are a Remodeling Dream Team
2020 0 comments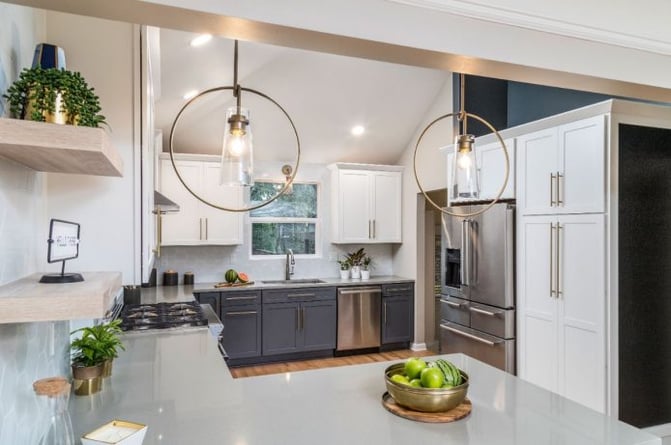 Do you dream about a major remodeling project for your home? Maybe you'd like an open floor plan to improve traffic flow, or perhaps you want to create a home office, add a formal dining room, or a guest room that doubles as an in-law-suite.
Then again, maybe you'd rather embark on an adventure and remodel your whole home. Nearly 35% of remodeling jobs include the entire home. Whether you want to focus on one room or you prefer to have your whole home remodeled at once, it takes the services of design-build firms with complete design teams.
What constitutes an entire design team? Architectural design, interior design, and home remodeling contractors comprise the best teams working for one design-build firm. Whole-home renovation projects can change your life dramatically. Before you get started, you must understand the role of architects within renovation and remodeling developments. Those types of projects require the astute attention of remodelers that specialize in architectural design.
Remodeling Projects Greatly Benefit from Experienced Architects
Do you envision being able to open gorgeous French doors that lead to a balcony or wraparound deck? Would you like to further a baking or cooking hobby in a brand-new, gourmet kitchen? Maybe you've always wanted a spa-like master bath. Your remodeling dreams will come true with the expert architectural design assistance of design-build companies.
What's All the Hype About Architectural Design?
Architects work closely with design and construction professionals as a part of a cohesive team when it comes to planning, designing, and construction for remodeling homes. Using the services of design-build remodeling contractors with an architect on their team is a great advantage.
Architectural design experts should always be used, especially for larger remodeling jobs. When it comes to significant alterations to a floor plan, you need an architect and a designer. Architects and designers provide thoughtful evaluations and designs that exceed expectations. This is especially true when a remodeling project is complex. Getting vital remodeling projects off of the ground takes architectural expertise.
Detailed Designs and Plans Are Part of the Big Picture
Architects and interior designers have the skill and training necessary to create detailed drawings and specifications based on your desires and needs. Designs they produce are also sensitive to the existing structure of your home. Plans are therefore scaled to proper proportions. This is all integral to a luxury home remodeling project. However, architectural design takes it a step further.
Architects and designers have the ability to fully develop and refine their visions of a concluded project in a manner that you can understand. They see the big picture along with the multitude of steps that inevitably come amid concept and completion. Your home remodeling project will be defined via a set of schematics, or preliminary drawings, that are completely communicated in advance. Each set of drawings contains further detail along with written specifications so you fully understand what to expect clear through to the end of a design phase. These plans also tell the carpenters, electricians, plumbers, and other tradespeople exactly what's needed.
Architects and Designers Are Both Needed
Having a designer and architect for a remodeling project is more essential than for new construction. Renovations differ for each house unlike many construction plans for new houses. The requirements and needs for your renovation are all site-specific. Ready-made plans just won't work in this case, and plans are integral to design remodeling projects.
Protecting the Integrity of Your Home
Luxury remodels are the result of excellent architectural planning. Architectural design for home renovations ensures that mistakes are bypassed and design elements look stunning in the overall setting of your home. When architects and designers come together to plan and design, the correct mix of textures, high-quality materials, style, and color schemes create a lavish, beautiful living space.Farchitect