Why a Major Kitchen Remodel Is Worth the Money
2022 0 comments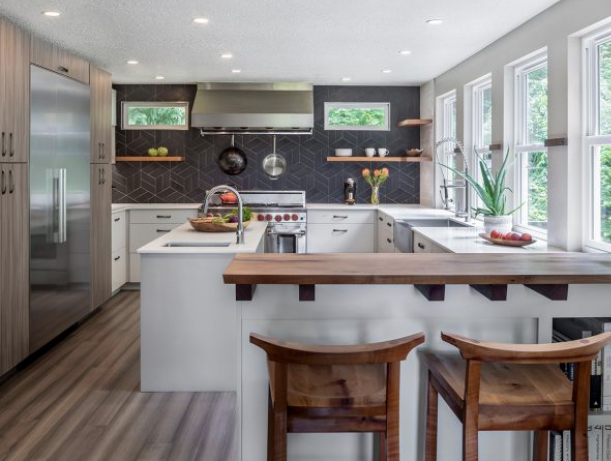 Are you wondering whether renovating your kitchen is worth the investment? Do the advantages outweigh the cost, time, and effort? Let's consider some factors as you decide whether kitchen remodeling is right for you.
How Does a Kitchen Renovation Improve Your Home's Appearance?
A well-designed kitchen can improve the overall look and feel of your home. So, if you have an old and ineffective kitchen, this can detract from these important factors. According to homebuyers, the kitchen is one of the top three most important rooms in your home. When you plan a kitchen remodeling, you can include replacing old electronic appliances or installing new electronic circuits to make your kitchen more functional and look visually appealing.
Kitchen remodeling has a proven track record of producing a high return on investment. Surprisingly, most kitchen renovations pay off when it comes time to sell your home. As a result, remodeling your kitchen with the assistance of professionals is highly beneficial to you as the homeowner.
The Cost of a Kitchen Remodel
The cost of a kitchen remodel is a deciding factor for most homeowners when determining whether or not to renovate. We know you don't want to break the bank, but investing in a great remodel can increase your home's value, which can make it a worthwhile investment. The return on investment for your kitchen will help determine your budget, so it's important that you discuss this with the design-build remodel firm you hire.
When making plans for your kitchen remodel budget, consider the following aspects of your kitchen:
Lighting and electrical installation
Flooring
Appliances
Cabinets
Plumbing
Paintings
Rather than spending all of your money on one upgraded appliance that will stand out and make your kitchen appear partially upgraded, match all of your appliances! This will make your kitchen come together and look amazing.
Refinish or Paint Your Cabinets
Refinishing or painting your cabinets, which is less expensive than replacing them, can offer your kitchen a fresh, new look. To achieve a professional-looking finish, be prepared to do prep work, such as cleaning and sanding.
Aside from the financial element of a kitchen remodeling, there is also the factor of enjoyment to consider. Timing is also important. If you plan to sell your home in the next few months, now might be the best time to invest in a major kitchen renovation. Or if you will be living in the house for some time, the enjoyment factor may increase your ROI. Contact us today to see how we can help you get the kitchen renovation you've been dreaming of.