Transition Luxury Concepts into a Successful Multi Room Renovation Project
Oct 19, 2020 | 0 comments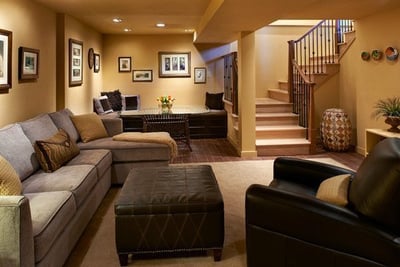 Nearly 85% of homes built in the United States were constructed before 1980, and are in need of home improvements. Times change, technology advances, your tastes fluctuate, and trends come and go. No matter what, you still love your home. Loving a home is a romance that never ends since your living space can be given new life with multi room renovation projects. Staying in your existing home does not mean you are stuck with the structure, colors, or designs originally built. The key to successful multi room renovation projects involves starting a conversation with design build contractors. Every room you want to be renovated will be discussed including how to survive and thrive during renovations to your home.
The Key to Success Is in the Planning
No one survives multi room renovation projects without working closely with design build firms, especially in the planning phase. Of course, you can expect multi room renovations to be discussed and planned in terms of design so your vision is achieved. However, planning goes well beyond just the design. All of the phases for every room being renovated will be planned concerning how the work is accomplished in a manner that does not disrupt your life any more than is necessary.
After Needs Are Understood Wants Are Expressed
While functionality is important when it comes to multi room renovation projects, getting what you want out of the renovations is at the heart of it all. Renovation contractors understand the role of even the smallest details that make the biggest difference. After functionality is discussed, then design choices are made that keep the same sophisticated continuity in place. Your design concepts will be transformed into luxuriously renovated spaces using a single design build firm with home renovation and architectural design contractors, and interior designers all working together under one roof. After all, the aesthetics are what create a luxury home.
Design Build Contractors Specialize in Smooth Transitions
Do you understand how adjoining rooms will be impacted by renovations? Are you changing wall colors of rooms in an open floorplan? If a wall is extending into another room, you need to consider how one room transitions into the next. The same goes for flooring that sprawls into other rooms without walls or doorways as a clear transition point. For luxury renovations to truly fit the design plan, many aspects need to be able to flow within an entire home with continuity. Your design build team can make this happen with ease.
A Design Build Firm Knows How to Meet Multi Room Renovation Challenges
Multi room renovation projects are just that, the renovation of multiple rooms that could include bathrooms, the kitchen, the master suite, and many other rooms. When you choose to stay in your home during renovations, how do you continue to live a comfortable life? There are actually many ways to minimize inconveniences that design build remodelers can put in place for you. Everything from where materials will be stored so they stay out of the way, how long each phase takes, how pets are treated, and assistance with identifying complications that you haven't considered. Design build contractors worth their weight in gold will help to prioritize what needs to happen first and keep the project in order with astute care, compassion, and efficiency.
You Are Going to Love the New Look
There is only one way to ensure you love the new look of renovated rooms, and that is to use the services of design build specialists that take the time to actually listen to your goals. Every description you provide will be incorporated during renovations based on functionality and design. Even the smallest components matter such as door handles, light fixtures, and hardware for cabinetry. Every time you inhabit a dream room you have designed you should love the new look. Design build professionals will ask questions and articulate every part of your design ideas so you are enthusiastic when your vision fully transforms your home.