Transform Your Kitchen with 2021's Top Trends
2021 0 comments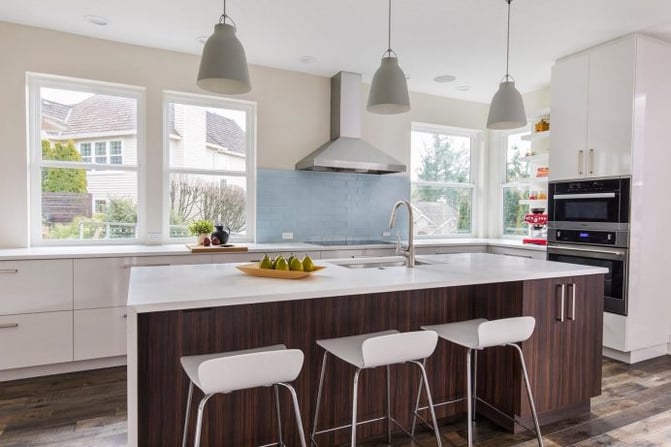 Calling all trend-savvy homeowners! Need a kitchen refresh? Here are some of our favorite trends for 2021:
Color Pops: Spice Up Your Kitchen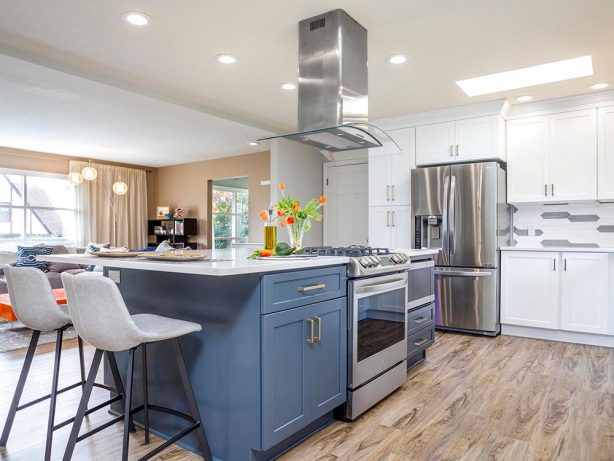 Neutral colors are the way to go for most of your décor because they coordinate easily and are a safe bet that never goes out of style. Too many neutrals, however, can feel a bit dull. Adding color pops to a mostly neutral kitchen creates visual interest and adds a splash of excitement. And since it's just a pop — maybe a piece of furniture, an appliance, or a backsplash — it's easy to change later if you decide you want something different.
Pendant Lights: Beautiful Functionality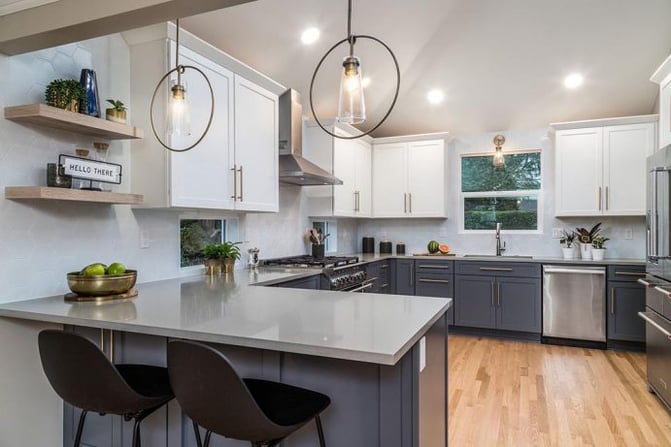 Lighting is key to every well-designed home. A perfectly placed pendant light can transform an ordinary space into a modern masterpiece. With seemingly unlimited design choices, your pendant light can be showy and decorative or minimalist and subtle — and everything in between. These lights are the perfect opportunity to express yourself and add character to your kitchen.
All White Kitchens: Clean & Calm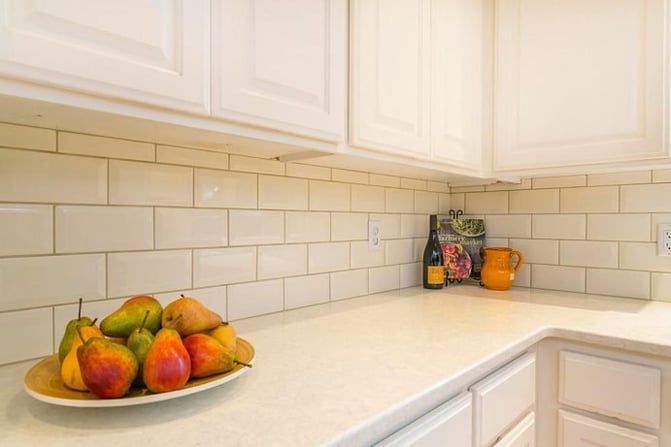 White walls, countertops, and cabinets give a fresh, clean look and brighten up your kitchen. A white kitchen will appear bigger and more open. Plus, starting with a white foundation allows you to easily add touches of flair for elements you'd like to stand out, such as a decorative range hood or dark hardwood flooring. Thinking of selling soon? White kitchens are also more desirable for buyers and increase your resale value.
Wood Finishes: Warm & Natural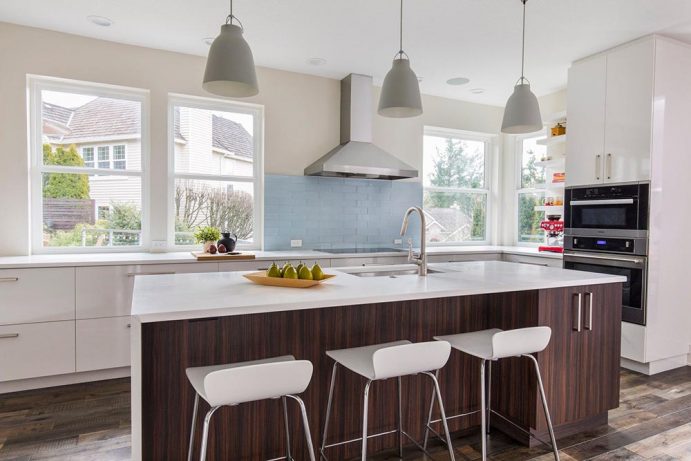 Wood finishes are making a comeback. Wood adds warmth to any space and is versatile enough to work with any style. Use wood anywhere in your kitchen: your flooring, center island, floating shelves, or even exposed beams on the ceiling. Keep it natural and rustic or stained and polished.
How would the latest trends work in your kitchen? Creekstone Design + Remodel can help you apply all the latest trends and design options. Your new space will be up-to-date, stylish, and still a reflection of you. Contact us today to get started on your new kitchen!