Four Benefits of Multi-Room Renovations to Your Home
2020 0 comments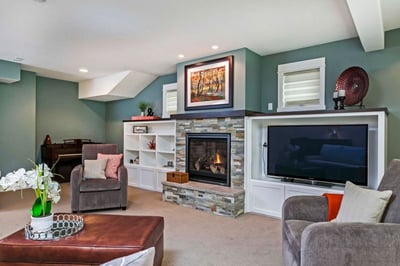 If you are thinking about doing a multi-room renovation of your home, you will achieve the best results if you contract with a design-build remodeling firm to see your project to completion. With 58% of homeowners planning to spend money on home improvement projects this year, it is no surprise that design-build contractors are reporting an increase in multi-room renovation projects.
Today, homeowners are more inclined to renovate more rooms in their houses, as opposed to the conventional practice of renovating the major rooms only, say kitchen and living room. Multi-room renovations allow homeowners to get more from a renovation project and add life and glamour to other rooms too. A multi-room renovation gives you the chance to consider several options at once — you may want to combine two rooms, while dividing others.
Design-build remodelers make multi-room renovations a success because, as both architects and builders, they can make design changes in different rooms without altering the overall aesthetics of your house. Renovating multiple rooms in your house can go wrong in many ways if done without proper preparation or trying to DIY. You may tamper with the electrical or plumbing system, which could cost you extra to have it redone.
Multi-room renovations are more complex compared to single renovations, like kitchen remodels, because they require a deep understanding of the architecture of the whole house. Understandably, you will get more utility from renovating multiple rooms in your house, compared to a single-room renovation.
You stand to gain the following advantages from multi-room renovations.
1. Allows You to Fix Structural Flaws
After living in a house for a long period of time, you identify random structural flaws that you want to improve. These are the minor flaws that do not hugely affect the overall design of the house but are still reasonably visible. Maybe you don't like the positioning of the windows in your bedroom, or you would like to expand your bathroom to fit a larger bathtub. To get these changes done properly, engage a design-build remodeler. He/she might even offer more ideas to make your home improvement more elegant.
2. Achieves a More Cohesive Design
If you choose to remodel your kitchen, hallways, and the living room, you want the renovations to achieve a subtle uniform effect. Having one design-build firm do all the renovations at once will result in a uniform look in the kitchen, hallway, and the living room. When someone is moving around the house, he/she will not notice the different renovations made in each room, because of the uniformity achieved by the multi-room renovations. Multi-room renovations achieve more cohesive designs that complement the overall look of your home.
3. Renovations Are More Manageable
Considering the living and social inconveniences caused by any house renovations, it makes it much easier to have multiple renovations done in one project rather than separately. If you are remodeling your bathroom, living room, and bedroom, you want the remodeling done in tandem so that you don't have to keep moving every time. With multi-room renovations, you will only be inconvenienced one time and then return to normal living after the renovations are complete in all the rooms you wanted.
4. Gives You More Value for Money
Having a large scope of renovation work gives you more bargaining power when you are talking budget with your remodeling contractor. Remodeling companies, just like other businesses, take advantage of buying materials in bulk. As such, when you engage them for multi-room renovations, you are likely to enjoy greater discounts.
For homeowners who are looking to get more utility from their homes, multi-room renovations are their preferred home improvement projects. Architectural designs for home renovations are improving and supporting more complex multi-room renovations, as more homeowners seek far-reaching home improvements.