Turning Your Older Home into Modern Living Space through Design-Build Additions
2020 0 comments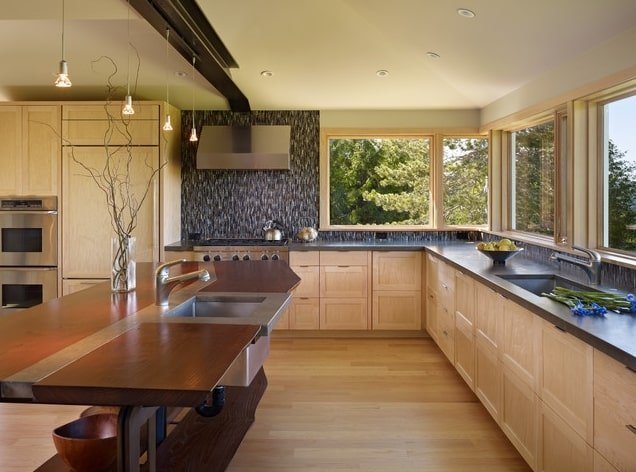 Recent surveys in the real estate industry indicate that most of the homes in the United States were built before 1980. As such, most of these homes need the necessary improvements so that they can be consistent with the modern home demands of energy efficiency, large families, privacy, and other lifestyle changes.
Design build contractors are already recommending new home additions that are focused on making homes comfortable and appealing, and working with design build firms is one of the best strategies of making sure that you have improved your home with the best additions. If your home was built prior to 1980, there are innovative home additions that you can incorporate with the assistance of a design build firm.
1. Room Conversions
Room conversions are becoming essential home improvement strategies that most homeowners have been incorporating. There is no need for larger rooms in modern houses that have limited purposes. Now, the goal is to transform an empty room into something purposeful and functional. Unused spaces only need the necessary room additions so that they can be converted into guest rooms, offices, and smarter storage facilities.
2. Second Story Addition
In the last few years, building out is becoming less feasible due to a significant decline in spaces, especially in urban areas. If you are in acute need of extra spaces in your home, building up maybe your only option. Your roof will be temporarily removed as the work is done on the second story. Most people with older homes have already incorporated this strategy to increase rooms.
3. Mud Rooms and Entry Ways
Most older homes were not built with mud rooms and entry spaces. However, in modern construction, these additions have become lifesavers. Having an extra area to store coats and bags, greet guests, and take off dirty shoes has been making many homes look less messy, cluttered, and cramped. With an innovative architectural design, you can easily incorporate entryways and mudrooms and transform your older house into a modern lifestyle.
4. Kitchen Extensions
The living room was a popular area of the house before the 1990s. However, the kitchen has now turned out to be the focal point of modern homes, and is the most popular room in the house. Homeowners are remodeling their kitchens to suit the tastes and preferences of their family. You can also revamp your kitchen through innovative kitchen extensions and additions such as a walk-in pantry, built-in storage, and breakfast nook, among others.
5. Aging-in-Place Home Additions
For many years, seniors were not able to stay in their house as services and rooms became inaccessible. This is a common factor in homes that were built more than forty years ago. However, building accessible homes is now becoming popular. As you age, you want the option to stay comfortable and live in your home. Therefore, you need to change various things in your home to suit the interests of seniors.
6. Functional Basements
Many older homes have a dingy and unfinished basement, which is another waste of space. However, remodeling companies have been helping homeowners turn basements into functional and comfortable areas and make maximum use of the space available. With professional design-build remodeling firms, you can convert your basement into an extra room. Other conversions can include a laundry area, home gym, library, additional bathroom, and entertainment area, among others.
Adding To Your Home Doesn't Have to Be a Problem
Creekstone Design + Remodel is your one-stop-shop for home remodeling services in Portland, Oregon. We specialize in design build kitchen remodeling, bathroom additions, and basement improvement. We work with you to re-imagine your old home and turn it into a modern living space that has the aura of today's lifestyle.