The Evolution of Home: Exploring Up-And-Coming Trends
2021 0 comments
How do you want your home to work for you?
Do you need a state-of-the-art kitchen to perfect your culinary techniques, a quiet sanctuary to work in peace, or an inviting spot to gather with friends and family? As our needs change, it only makes sense that our homes should evolve with those changes. Let's explore some home design trends we're expecting to see gain momentum in the near future:
Crafty Kitchens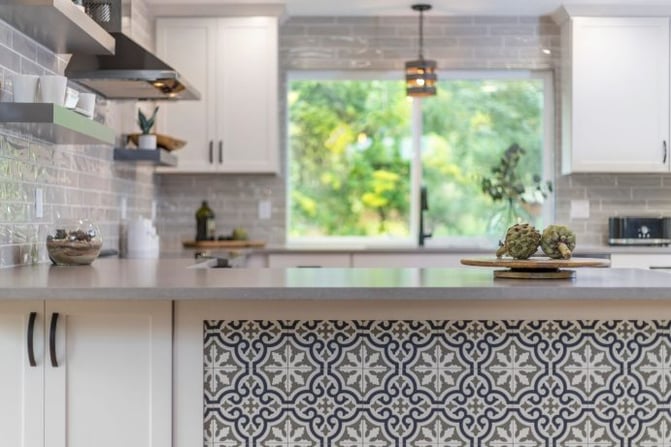 More people than ever are choosing to cook at home instead of going out to dinner. With this increased time spent in the kitchen, homeowners have become especially eager to make their heart-of-the-home more comfortable, functional, and enjoyable. Open-concept areas large enough to entertain friends and family are gaining popularity. Larger center islands for food prep and extra seating, added storage, and bonus features like beverage areas and high-tech appliances are all desired features in Portland kitchens and beyond.
Multipurpose Basements
Your basement is a golden opportunity waiting to be discovered. No longer just for storage, basements are now being used for home gyms, theater rooms, playrooms, bars, and much more. Homeowners have transformed their lower levels to be their favorite hangout – no reservations required. Need an extra bedroom or bathroom for overnight guests? A basement remodel could be the perfect solution.
Multigenerational & Aging-in-Place Living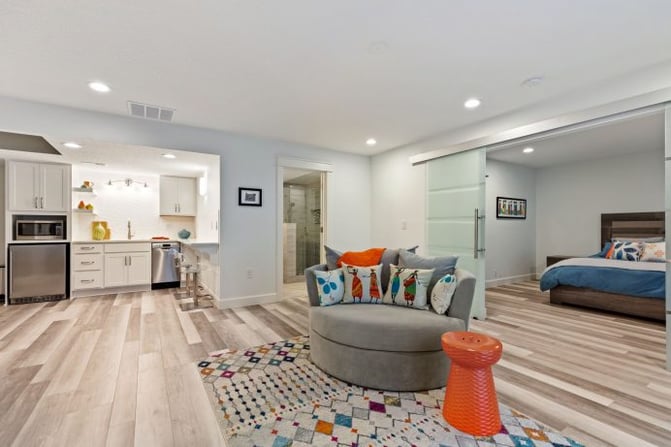 As time marches on, we're seeing a shift in thinking regarding care for the elderly and people with disabilities. More homeowners are now considering how to adjust their existing homes so loved ones can stay where they are or live comfortably with other family members. Modifications such as wider doorways, ramps, walk-in showers, and even elevators can be made for homeowners to remain in their houses longer. In-law suites with separate bathrooms, bedrooms, entrances, and kitchens allow family members to stay close and maintain privacy.
Do you have a project idea that would make your home a better fit for your lifestyle? Don't put it off another day. Contact us, and we'll get started transforming your home to meet your needs.