How to Increase Your Home Value With a Bathroom Remodel
2021 0 comments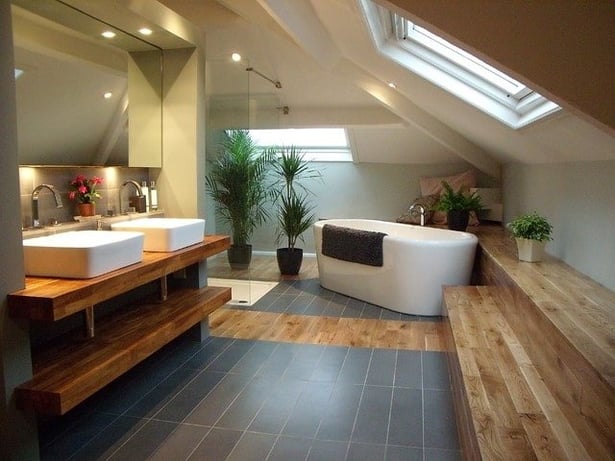 A renovation can benefit you in two ways. It will make you enjoy your space more and it will also boost the value of your home. The bathroom is an integral part of your home, and remodeling it with a remodeling company can be the best way to increase your home's value.
Instead of doing multi-room renovation projects, you can just touch up your bathroom to increase your property value. Bathroom renovations get a 66% return on investment, according to Remodeling Magazine. A professionally designed and constructed bathroom will boost that ROI even more. In this article, we look at ways remodeling your bathroom can increase your home's value!
New Plumbing Fixtures
Updating your bathroom's plumbing fixtures can be an excellent way to increase your home's value. New fixtures, like new faucets or showerheads, can instantly transform your bathroom, giving it a new modern look. They also make the space more inviting. When picking up new fixtures, working with a designer will ensure that they complement the rest of the bathroom design.
Vanity Renovations
To improve the overall look of your bathroom, consider upgrading your cabinets and sinks. For your cabinets, you can change the type of wood, style, and color. Another great idea would be to swap out that old sink for two new ones. You may also add a marble or granite countertop, and if you want a retro look, you can use tile or laminate.
Flooring
Your flooring plays a significant part in the overall look of your bathroom, and a change to it can be worth the time and money. You can swap out the old dull white tiles and add mosaic or 3D tiles that show a scene from under the ocean. You can also do the same for your multi-room renovation projects.
Depending on your preference, you can even have radiant heat mats added under the tiles giving the floor a warm cozy feeling. A new bathroom floor, even with the radiant heat mats, is a less expensive remodel, but it changes the look, feel, and value of your bathroom.
Make the Room Look Bigger
Another great way to add value to your home is to renovate the bathroom and make it look bigger. A simple and effective way of doing so is to add a fresh coat of paint. Light paint colors can make the room look bigger and brighter. It would be best to hire a remodeling company to do the paintwork so that it's done professionally.
Another effective way would be to replace the tub with a glass shower. Lastly, you can install bright light fixtures or add wall sconces around the mirror. All of these edits will make your bathroom look bigger and, in the process, increase the value of your home.
Hiring a remodeling company to handle your renovation projects is a sure way of increasing your home's value without compromising its integrity.