Which Areas to Think About for a Bathroom Renovation
Mar 07, 2022 | 0 comments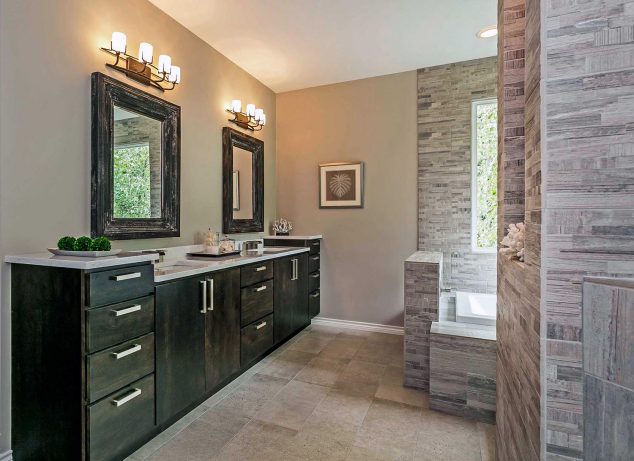 According to Daltile.com, a bathroom renovation can increase the value of your entire home by about 70%. This can be reason enough to hire a remodeling company to redo your bathrooms, but there are also immediate benefits that you get to enjoy, too. Updated showers, beautiful countertops and flooring, and luxurious features like heated floors can all be added to your bathroom to make it fit your wildest dreams. To get the most out of your investment, make sure to consider these specific areas of your bathroom.
The Plan
The first step is to plan. Contemplate your daily routine and how your bathroom fits into it. Investigate your current bathroom and identify everything you dislike about it. Figure out your optimal budget but leave some room for unexpected costs that you almost certainly will be facing as the project goes on. It's important to have a plan of action to allow for an efficient and cost-effective renovation. You will want to work through this plan with design build contractors so everyone is on the same page.
The Shower and Bath
The shower and tub are the focal points of your bathroom. Ask yourself if you have enough room for a free-standing shower and tub, as these are excellent for property value and eye-catching. Consider pampering yourself with multiple showerheads. You'll also want to figure out if you want curtains or a glass door on your shower. Go through every option available to you to make it truly one-of-a-kind.
The Floor and Walls
The materials you choose to make up your flooring and walls play an integral part in aesthetics and maintenance for your bathroom. Tiling is a popular choice due to its water resistance and design options. You can get intricate patterns that stand out or go with a clean and modern look of neutral and uniform colors. You may use tiles for the wall, but wallpaper is also an option. Speak with your remodeling company about splash zones and proper ventilation to prevent the growth of harmful mildew and damage to the wallpaper you choose.
The Countertops and Storage
If the shower and tub are the focal points, your counter and vanity are a close second. Choose natural materials like marble and granite for the countertop. There are a variety of options when it comes to choosing granite, and once it is sealed, it will require little maintenance on your end. Larger mirrors are the trend for modern renovations and coupled with proper lighting, they can make the bathroom appear much larger.
Storage is also hugely important in the bathroom. Make sure you have plenty of space for all of your toiletries. Consider pushing into walls and using those as shelves to take up less room than traditional cabinets. Building a storage closet in your room can also give your bathroom a lot more functionality.
Bathroom renovations are a time for you to get creative and make your home even more unique. Once you have a plan for the larger areas like the countertop, flooring, and shower, you can consider other appliances you want to add to put your bathroom over the top. Contact Creekstone Design Build if you're planning a bathroom update. We are a remodeling company that specializes in multi-room renovations and additions and can help you design and build new kitchens, bathrooms, and basements.